Tourism Min.: "We are accelerating the performance of tourism through digital innovation" – Ειδήσεις – νέα – Το Βήμα Online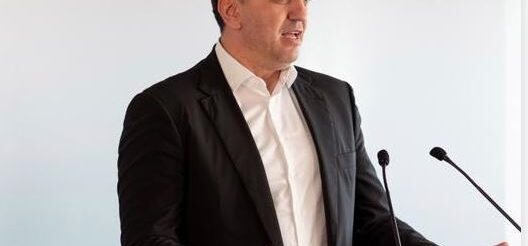 "We are accelerating the performance of tourism through digital innovation" underscored the Minister of Tourism Vassilis Kikilias who was the keynote speaker at the event "Greek Tourism Success Story: Acceleration through Digital Innovation" organized by the Relevance Digital Agency with the participation of Google and TikTok, Elevate Greece and important representatives of the entrepreneurship and innovation ecosystem.
As he said, "the success of tourism provides new opportunities for innovation", while he emphasized that "we have invested significantly in digital skills through, for example, the agreement we made with Google, which provides training programs for small and medium-sized tourism businesses and already more than 500 hotels have completed the training and are displaying their sustainable features on Google" Mr. Kikilias emphasized, pointing out that "before our agreement with Google this number was less than 50".
The speakers at the event were Thanasis Sofianos founder and CEO Relevance, Mrs Maria Fouda, head of marketing SE Europe Google and Fanis Theodorou brand partnerships manager TikTok.
The discussion panel included Mr. Michalis Dritsas, CEO of Elevate Greece, Mr. Apostolos Apostolakis, Founding Partner of Venture Friends, Ms. Katerina Saridakis, Director of CapsuleT Travel & Hospitality Accelerator, and Mr. Prodromos Tsiavos, Head of Digital Innovation of the Onassis Foundation. The discussion was moderated by Mr. Tassos Zachos, Editor in Chief of Fortune Greece.
Online campaign
The Minister of Tourism referred to the online campaign implemented by the Hellenic Tourism Organization for the first time 12 months a year, while he mentioned the increase in online bookings in both hotels and short-term rentals. "More online pre-bookings than ever are currently being recorded in Greek hotels from abroad and domestically, with the average increase for all destinations in the country reaching 67%," said Mr. Kikilias.
As the digital environment is an integral part of the travel experience, Google and TikTok have shared innovative solutions that help accelerate digital transition and visibility. At the same time, Google presented its joint initiatives with the Ministry of Tourism to support sustainable development.
The important representatives of the public and private sectors highlighted the value of synergies, and the importance of the development of start-up entrepreneurship in the tourism sector, which is an important pillar of the Greek economy with a multi-level impact on a wide range of activities.
Finally, using the development potential hidden in the tourism sector as a vehicle, the Founder & CEO of Relevance, Mr. Thanasis Sofianos, focused on the company's strategy in the tourism sector by strengthening the team with specialized human resources for investing in start-ups of the wider field.