Truist opens its technology and innovation center | American Banker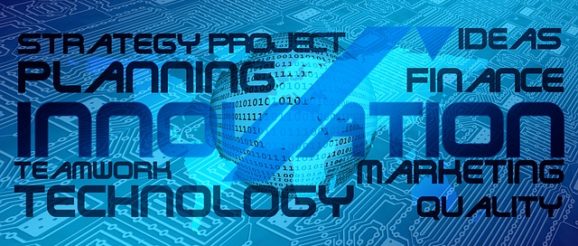 Truist Financial has unveiled a space within its Charlotte, North Carolina, headquarters dedicated to innovation.
On Tuesday, the $544 billion-asset bank announced the grand opening of its Innovation and Technology Center, a 100,000-square-foot facility that will unite clients, engineers, designers, product managers, experts from outside firms and others to co-create products with customers and experiment with new technologies like virtual reality.
"As our cross-functional teams come together with clients, fintechs and large tech companies to reimagine banking experiences through listening and empathy, we're fulfilling our purpose to inspire and build better lives and communities," Scott Case, Truist's chief information officer, said in a press release.
Dontá Wilson, then-chief digital and client experience officer for Truist, oversaw construction of the space. He was named head of retail community banking and marketing in March.
In an interview when he was recognized as Digital Banker of the Year in 2021, Wilson said incorporating the innovation center into Truist headquarters was intentional.
"Most banks put their innovation center across town or on the other side of the country because they want all these innovative thinkers not to be contained by corporate," Wilson said. "We decided that we want it to be a part of our DNA. We needed to put it where everybody was."
The Center will include client journey rooms, where clients work with designers, architects, engineers and business risk and compliance people to develop new products and services. It will also house a Makers Space where Truist employees will build and test prototypes; a Reality Lab where employees and customers can experiment with virtual and augmented reality technology; and an 18-person contact center dedicated to digital matters. Prototypes will be showcased in "Tree Houses," or wood-paneled rooms with large windows that extend above the main floor. An indoor "park" with greenery, a swing and colorful cube lights suspended from the ceiling meant to evoke a tree will give employees space to unwind.
At least one product idea has already emerged from the client journey rooms. This was a feature that lets small-business customers toggle back and forth between their personal and small-business accounts in online banking, without signing out of one to access the other, said Wilson in his 2021 interview.
The Center will also house the Innovators in Residence program, in which tech companies and startups will collaborate with Truist on emerging technologies. Amazon Web Services, Verizon and no-code application development platform Unqork are founding partners of the program.
"As businesses face increasing pressure to digitize, the ability to collaborate across an organization is becoming increasingly important," Gary Hoberman, CEO and founder of Unqork, said in the release. "Truist … has created an environment that will foster collaboration and fuel innovation, allowing them to ultimately address the biggest challenges in finance through technology."
August 12, 2020 2:24 PM
Truist has been working on other technology projects as well. In early May it acquired the consumer savings app Long Game to incorporate gamifications into its mobile app and workplace financial wellness program, Truist Momentum.
One of its biggest projects, melding technology belonging to BB&T and SunTrust, did not go as smoothly as hoped.
Truist experienced a raft of snafus following this integration. Customers complained about inactive debit cards, nonoperating ATMs, difficulties using certain digital features and extreme waits to resolve the issues with customer service, according to a May story in American Banker.