Turn Cynics into Believers in Three Simple Steps | Human-Centered Change and Innovation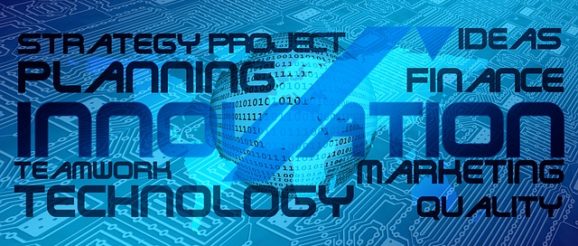 GUEST POST from Robyn Bolton
You are a leader, an innovator, and an optimist. You see what's possible, and you sell people on your vision, encouraging them to come on the journey of discovery with you. You're making progress, getting things done until *WHAM* you run right into that one person. You know who I'm talking about.
Dr. No.
Sometimes you see them coming because they're from Legal, Regulatory, Finance, or another function that has the reputation of being a perpetual killjoy.
Sometimes you hear them coming:
Sometimes they sneak up on you, privately supporting your efforts only to undermine your efforts publicly.
But they're always there. Waiting for the opportunity to not just rain on your parade but to unleash a category 5 Hurricane of obstacles, barriers, and flat-out refusals on your innovation efforts.
This is precisely why Dr. No is among the first people to invite to the parade.
Why You Need to Say Yes to Dr. No
Let's be honest, no one wants to do this. At best, Dr. No's negativity and smug predictions of inevitable failure are downers, dampening and discouraging the culture of questioning, experimentation, and learning you're trying to create. At worst, it can feel like working with a saboteur hell-bent on doing the "I told You So" dance atop the ruins of your innovation team.
But just like eating your vegetables, you need to do it because it will make you and your innovation efforts healthier, stronger, and more likely to live longer.
How to Say Yes to Dr. No
Step 1: Be Human. Together.
As with many things in life, the first step is changing how you think and behave. Naturally, you have feelings, perceptions, and even predictions about Dr. No and their likely behavior. Set them aside. Not because they're incorrect but because you can't move forward if you're standing in a hole.
So, start with what you have in common – Dr. No is a human being, just like you.
Like other human beings, Dr. No needs to feel connected and accepted. When they don't feel connected and accepted, they will feel defensive and under attack and respond by taking steps to protect themselves and their jobs. But when they connect and feel accepted, you have the foundation for psychological safety. 
To establish a connection and foster a feeling of acceptance, try:
Step 2: Invite Them on the Journey
People love what they create. It's the only way to explain why people have outsized attachments to IKEA furniture, distorted art projects, and failed products. 
Invite Dr. No to be part of the creation process. Don't tell them they're part of it, that's the business version of kidnapping, and no one likes being kidnapped. 
Instead, express your desire for them to be involved because you value their perspective. Ask them how and when they want to be involved. Share how you want them to be involved. Then work together to find a solution that works for both of you. Stay open to experimenting and changing how and when involvement happens. Make this a learning process for both of you as you work to do what's best for the business.
Step 3: Stay curious
One of the most valuable lessons from Ted Lasso (and not Walt Whitman) is the importance of being curious, not judgmental.
As you do the work of innovation, there will be times when Dr. No lives up (or down) to their name. No matter how much time you invested in your relationship, how much psychological safety you built, or how involved they were in the process, they will still say No.
If you are judgmental, that No is the end of the conversation. If you're curious, it's the start.
So, get curious and ask,
Engage them in solving the problem with you rather than defending themselves against you.
Can Dr. No become Dr. Yes?
Maybe.
I've seen it happen, even to the point that Dr. No became the team's loudest champion.
I've also seen it not happen. But even then, the No is less harsh, devastating, and final.
You won't know until you try. Certainly, you won't say no to that.
Image credit: Pexels
Sign up here to join 17,000+ leaders getting Human-Centered Change & Innovation Weekly delivered to their inbox every week.