UK Pledges £93m To New Covid-19 Vaccine 'Innovation Center' – FlashInfoNg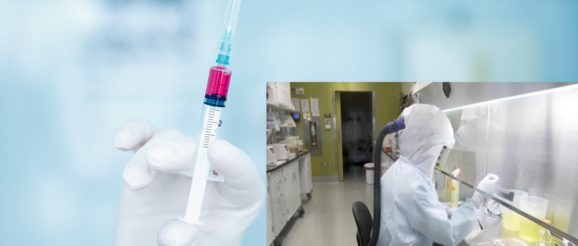 UK government has pledged £93m to new vaccine 'innovation center'
The Government will spend nearly £100 million to speed up the development of a vaccine manufacturing center that would produce doses for the whole of the UK within six months, once an effective inoculation against the coVID-19 has been found.
This center is already under construction at the Harwell Science and Innovation Campus in Oxfordshire, a further injection of £93 million is expected to accelerate its scheduled opening date by 12 months next summer, UK secretary of state for economic affairs Alok Sharma said.
He also announced a £38 million investment in a rapid deployment plant that will be ready to start manufacturing at scale this summer, to support efforts to make any Covid-19 vaccine available to the community as quickly as possible.
This recent move brings the total public and private sector funding for the Vaccine Manufacturing and Innovation Center (VMIC) to £207 million.
"As a major contributor to the international coalition to find a vaccine, the UK is leading the global response," said the Secretary of State for Economic Affairs. "Once a breakthrough is achieved, we must be ready to manufacture a vaccine in the millions".
On an news, Thailand reported three additional cases of the new covid-19, bringing its total cases to 3,028 as the country relaxes local restrictions and re-opens malls and department stores. No additional deaths were recorded.
Flashinfong is an online news platform geared at educating, informing, entertaining and reaching out to the globe with unique media contents.