Understanding Human Behaviour in the Time of Corona – The Conversation Room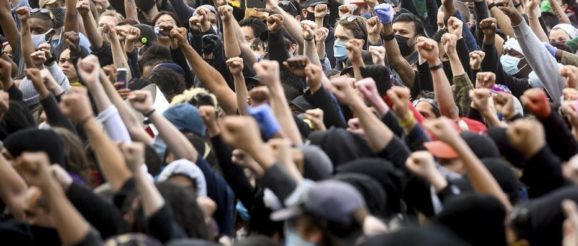 Since the lockdown, many of us have been spending more time than ever on our screens devouring the news. How is this changing the way we think and feel? And how exactly is the business model of social media influencing events in the real world?
 More than half of people in Britain and America now get their news from social media. And the reaction to the video of a white US police officer killing George Floyd, an African American man, shows the power these platforms have to shape our behaviour. Within days of the video being uploaded anger and emotion had spread across the world and spilled onto the streets. But we did not all interpret the footage in the same way or view it within the same context. The platforms already know our political allegiances and lead us to consume content designed to confirm our biases. The more we get, the more we want – and the fewer dissenting voices we encounter.
Depending on your filter bubble, the protests were either a backlash against endemic institutional racism, or if you follow different blue-ticks on Twitter, it was Antifa and the far left exploiting the death to create mayhem and bring down Donald Trump.
As social media usage skyrockets under lockdown we are witnessing people of all political persuasions become more emotional in response to information. This is exacerbated by the fact that both the Russian and Chinese military are exploiting Western social divisions and escalating social tensions through social media.
If we ever want to have a healthy society based on civil disagreement again, we need to start accepting our primary communication systems – Facebook, YouTube, WhatsApp and Twitter – are actively steering us in the opposite direction.
Share this: