United Arab Emirates: #19 in the 2022 World Index of Healthcare Innovation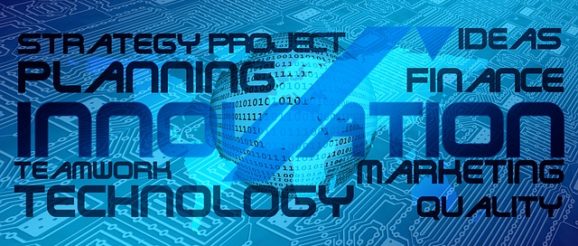 The UAE's two largest emirates have achieved universal coverage. Will the others follow?
Introduction
The United Arab Emirates ranks 19th in the 2022 World Index of Healthcare Innovation, up from 20th in 2021 and 22nd in 2020. The UAE scored highest on Fiscal Sustainability (1st), owing to its low debt-to-GDP ratio of 19.7 percent, and its low public spending growth.
The UAE's heterogeneous system performed poorly in Choice (29th) and only slightly better in Quality (26th) and Science and Technology (25th), despite considerable effort by the Emiratis to attract foreign medical investment.
Overall, the UAE is a study in contrasts. In the wealthy, cosmopolitan emirates of Dubai and Abu Dhabi, UAE healthcare performs very well. Its performance in the hinterlands is a different story. UAE ranked 1st on measures of health IT adoption and COVID-19 pandemic performance, while ranking near the bottom of the index in several other categories.
https://medium.com/media/eb8bc485658634c0a7e663d36b555ed0/href
Background
The United Arab Emirates is a confederation of seven emirates: from east to west, Abu Dhabi, Dubai, Sharjah, Ajman, Umm al-Quwain, Ras al-Khaima, and Fujairah. The first three represent 96.5 percent of the population. The emirates gained independence from Britain in 1971.
Dubai, the largest emirate by population, is also the most competitive, with a multitude of hospitals including affiliates of Western institutions. It is also a popular destination for medical tourism from other parts of the region. Dubai has established universal, mandatory health insurance for Dubai residents, while expatriates are required to have private coverage.
In Abu Dhabi, health coverage is primary a government-funded enterprise, again with expatriate workers required to obtain coverage.
https://medium.com/media/f5f1361ae83f513d3dc0ea4cc6c30903/href
Quality
The UAE ranks 26th overall in quality of care. Specifically, the UAE ranked poorly for infrastructure (21st). The UAE also ranked 25th for patient-centered care. Notably, UAE ranked 1st overall for pandemic preparedness and response, owing to low coronavirus mortality and high vaccination rates.
Choice
The UAE lagged on Choice, at 29th overall, with poor scores for affordability of health insurance (26th) and access to new treatments (28th). The country performed relatively better on the measure freedom to choose health care services (21st).
Science & Technology
The UAE ranked 25th overall in Science & Technology, owing to its low ranking (31st) for scientific discoveries and investment in medical advances (28th). Notably, the UAE ranked 1st overall for adoption of health digitization.
Fiscal Sustainability
The UAE performed extremely well in Fiscal Sustainability, ranking 1st overall, aided by its 2nd-place ranking for national solvency, with a debt-to-GDP ratio of only 19.7%. Public health spending in the UAE is low as a share of GDP (8th), owing to the unfinished nature of the country's health infrastructure, but is rising rapidly as the country develops. This is reflected in their ranking for the measure growth in public health care spending, which came in at 21st.
https://medium.com/media/c6b4f2564134ecb9bb2390ce8a5ab617/href
---
United Arab Emirates: #19 in the 2022 World Index of Healthcare Innovation was originally published in FREOPP.org on Medium, where people are continuing the conversation by highlighting and responding to this story.