Urban Innovation Café Starts May 7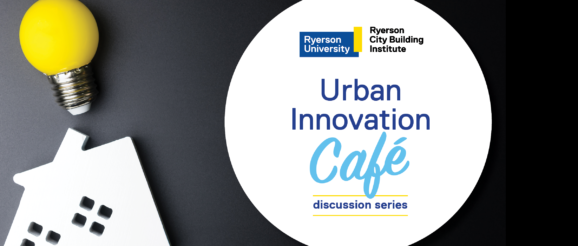 Today, we are pleased to announce a new morning discussion series focusing on innovative approaches to critical urban issues…with coffee.
Our Urban Innovation Café events will showcase industry thought leaders alongside Ryerson faculty, and will bring together practitioners, policy makers and academics for presentations and conversation, hosted at Ryerson's Centre for Urban Innovation.
Innovations in Housing Affordability
We're kicking off this series on May 7th at 8:30 AM with a focus on innovations towards housing affordability, featuring four thought leaders actively pursuing change in the development and delivery of housing. Please join us for this exciting conversation! There is no cost to register, but seating is limited.
Join us bright and early to hear from our presenters:
Cheryl Atkinson
Architect, Ryerson professor and designer of ZEROHouse, a net-zero housing prototype
Leith Moore
Co-founder of R-Hauz Developments, providing innovative urban solutions to home owners
Heather Tremain
CEO of Options for Homes, a non-profit condo developer that helps people achieve their dream of home ownership
John van Nostrand
Founding Principal of SvN and CEO of JvN/d Developments, a full-service development company (recently renamed PARCEL Developments)
Register now!