(USA-WA-Seattle) Director, Fred Hutch Innovation Lab (FHIL)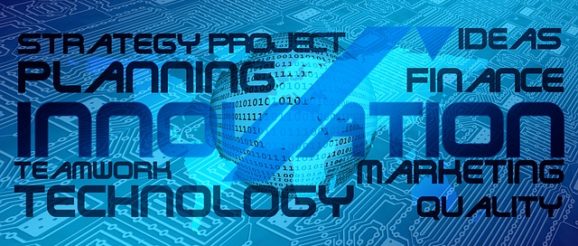 Cures Start Here. At Fred Hutchinson Cancer Research Center, home to three Nobel laureates, interdisciplinary teams of world-renowned scientists seek new and innovative ways to prevent, diagnose and treat cancer, HIV/AIDS and other life-threatening diseases. Fred Hutch's pioneering work in bone marrow transplantation led to the development of immunotherapy, which harnesses the power of the immune system to treat cancer. An independent, nonprofit research institute based in Seattle, Fred Hutch houses the nation's first cancer prevention research program, as well as the clinical coordinating center of the Women's Health Initiative and the international headquarters of the HIV Vaccine Trials Network. Careers Start Here.
At Fred Hutch, we believe that the innovation, collaboration, and rigor that result from diversity and inclusion are critical to our mission of eliminating cancer and related diseases. We seek employees who bring different and innovative ways of seeing the world and solving problems. Fred Hutch is in pursuit of becoming an antiracist organization. We are committed to ensuring that all candidates hired share our commitment to diversity, antiracism, and inclusion.
The Immunotherapy Integrated Research Center (IIRC) at Fred Hutch is seeking a laboratory director for the Fred Hutch Innovation Lab (FHIL). Because technological development is a major driver of discovery, FHIL was created for the purposes of evaluating, developing and applying the next generation of genomics and cellular analysis technologies. The director will help develop a vision for the identification, development and implementation of cutting edge technologies in collaboration our industrial partners and with other labs at Fred Hutch.
The incumbent reports to the faculty advisor or designee and works independently in managing lab operations. Special knowledge and expertise are used in performing the technical aspects of the job while strong interpersonal and communications skills are used in interacting with Fred Hutch researchers and external partners.
+ Oversee daily operation of the laboratory. Supervise, hire and train lab staff, giving feedback through mentorship and performance appraisals.
+ Maintain cost effectiveness of the laboratory.
+ Work with the Immunotherapy Integrated Research Center's leadership to project and develop annual budget.
+ Test and compare new technologies, working with research labs to identify materials and research questions to support testing.
+ In collaboration Faculty Advisor and the FHIL internal advisory committee, develop and advance novel technologies of specific interest to immune-oncology researchers.
+ Research new technologies in development, creating and maintaining collaborative relationships with academic and industry partners.
+ Consult with Fred Hutch researchers as new technologies are developed and help them apply these technologies to their research questions and assist with study design and analysis of pre-clinical and clinical trials.
+ Develop well-documented, properly tested protocols for using new techniques.
+ Collaborate with computational biologist to develop new data analysis methods and interpret results from computational and statistical analysis.
+ Participate in the dissemination of research findings
MINIMUM QUALIFICATIONS:
+ PhD or equivalent degree in science
+ Experience with Next-Generation Sequencing (NGS), single cell sequencing and DNA-based techniques
+ Excellent interpersonal, oral and written communication skills
+ Strong work ethic
+ Ability to work in a team, and supervise junior team members
+ Ability to manage multiple projects and to meet deadlines
PREFERRED QUALIFICATIONS:
+ Experience in high-dimensional data, particularly at the single-cell level (e.g. scRNA-seq/flow cytometry)
+ Experience in immunology
Fred Hutch has a mandatory COVID-19 vaccine requirement, with exceptions only for approved medical or religious accommodations.
As a condition of employment, newly hired employees must provide proof of vaccination or initiate the accommodations process before their first day of employment.
A statement describing your commitment and contributions toward greater diversity, equity, inclusion, and antiracism in your career or that will be made through your work at Fred Hutch is requested of all finalists.
We are proud to be an Equal Employment Opportunity (EEO) and Vietnam Era Veterans Readjustment Assistance Act (VEVRAA) Employer. We are committed to cultivating a workplace in which diverse perspectives and experiences are welcomed and respected. We do not discriminate on the basis of race, color, religion, creed, ancestry, national origin, sex, age, disability (physical or mental), marital or veteran status, genetic information, sexual orientation, gender identity, political ideology, or membership in any other legally protected class. We are an Affirmative Action employer. We encourage individuals with diverse backgrounds to apply and desire priority referrals of protected veterans. If due to a disability you need assistance/and or a reasonable accommodation during the application or recruiting process, please send a request to our HR Operations at [email protected] or by calling 206-667-4700.
ID: 21256
External Company URL: http://www.fredhutch.org/careers
Street: 1201 Eastlake Ave. E.