VC fund wants to embed culture into food innovation | Greenbiz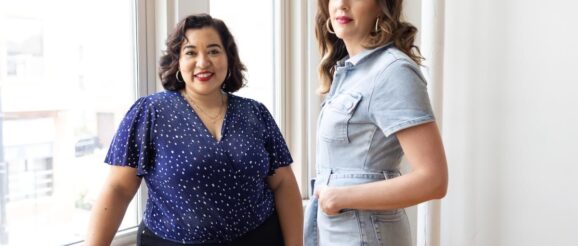 On Monday, Noramay Cadena and Shayna Harris, co-founders of the venture firm Supply Change Capital, announced the close of their inaugural $40 million fund. Investors included General Mills' venture arm 301 INC, MassMutual and the Illinois Growth and Innovation Fund.
Two years in the making, it stands out as a significant win for a more just and sustainable food system for two reasons: First, it's one of the largest Latina-led funds. Second, the investors primarily support startups with diverse leadership whose innovations often benefit communities of color that remain underserved in the climate space. 
Mind the gap
Despite the increased focus on diversity in the private sector over the past years, inclusion in the investment and startup community still has a long way to go. A mere 16.1 percent of venture capital decision-makers are female and just 2 percent of venture capitalists identify as Latinx. 
The numbers look even worse for startups than venture capital firms. Still, in 2022, startups founded exclusively by women have received only 2.1 percent of total U.S. venture capital investments. The chances of closing a deal were even worse for women of color. While these numbers have improved in the past years, we still have a very long way to go. 
This is where Supply Change Capital aims to make a difference. Latinx, Black and female founders account for 80 percent of its portfolio. "We've seen momentum over the last three years around wanting to see yourself and your heritage represented on shelves, whether that means beauty, clothing, or food," said Cadena. "And that's relevant for venture [capital firms]." 
Culture as a driving force for innovation
In 2022, 41 percent of the U.S. population was non-white — and BIPOC, Hispanic and Latinx communities will likely play an increasingly important role in the country's future demographic and economic growth. Yet white consumers remain top of mind as a target group for food innovation. 
Addressing this gap led Cadena and Harris to develop their investment thesis: By funding early-stage food technology businesses that promise to mitigate the climate crisis while improving diversity, they hope to contribute to a more resilient food system. "Our thesis responds to culture and climate as two of the biggest forces impacting the food system," said Cadena. 
Of course, this strategy also has to make financial sense — but Cadena isn't worried due to the vast buying power she sees in multicultural communities.
If you simply don't believe in the economic power of Latinos to drive sales for a product then you'd miss these opportunities.
"You crave the flavors from your home country, your hometown, the smells you remember from Grandma's house," she said. "There is this desire to recreate them in a way that's better for the environment and better for you as well. I think the thesis is resonating."
This approach led them to invest in startups such as Agua Bonita and Ayo Foods. The former produces aguas frescas from upcycled fruit while reducing sugar content by 80 percent compared to its old-school rivals. The latter brings sustainably sourced West African dishes to American consumers. 
Next to these and other CPG startups, Supply Change Capital's portfolio also includes deep-tech food and agriculture companies, supply chain technology innovators and enterprise software businesses. 
A patient revolution 
Despite the compelling population statistics and the impressive lineup of diverse talent Cadena and Harris are tapping into, not everyone is on board with their plans. Many investors they approached while raising their fund over the past two years didn't believe the economic forces were big enough to fully support Supply Change Capital's culture and climate-driven venture thesis.
"If you simply don't believe in the economic power of Latinos to drive sales for a product […] then you'd miss these opportunities," said Cadena. 
On the other hand, she was surprised at her ability to raise early capital from her personal network in 2021 to kick start her journey as an investor. As a first-gen college graduate, Cadena wasn't sure if she had friends or family members who could afford to invest. But as it turned out, people had been taking note of her values and experience and were willing to take a bet on her. 
"My community served as a reminder of how we're all trying to break through and how important it is to bring transformational change to an industry that's not very open and welcoming but in desperate need of different ways of thinking and evaluating," she said.
This article originally appeared as part of our Food Weekly newsletter. Subscribe to get sustainability food news in your inbox every Thursday.