Video AdTech Innovation Will Help Publishers Boost Their Bottom Lines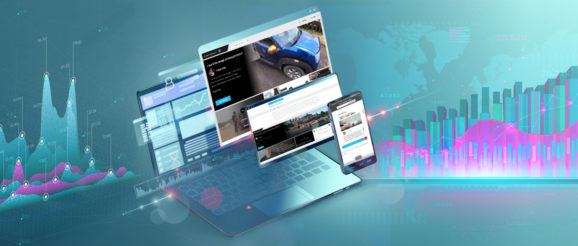 For decades now, advertising has been the bread and butter for publishers worldwide. But today, digital publishers are in a soup as advertisers are increasingly flocking to Facebook and Google; the duopoly takes the lion's share of the advertising dollars as per the latest eMarketer reports.  
The policy of meeting the audience where they are spending most of their time is the root cause of the problem. The Buzzfeeds, Guardians, and Times of the world have millions of unique website visitors – but their audiences pale in comparison to the duopoly. The issue is much bigger for other digital publishers.
As a huge identity crisis awaits digital publishers, leading players in the industry are looking at strategic alliances to displace the Duopoly. Big mergers equal more scale; alliances believe that together they can lobby for more ad dollars.
But Audience and Scale No Longer Suffice Advertisers
While audience and scale have predominantly been a big priority for advertisers, they aren't enough anymore. Advertisers have evolved beyond display ads; their focus has shifted to immersive formats. Visitors are often put-off by pop-ups, overlays, and any form of advertising that diminishes their purpose during their interactions with web pages. Hence, the growing popularity of native advertising. Tech-giants like Facebook and Google have proactively accommodated the changing requirements of advertisers with improved AdTech innovations because advertisers only care about one thing – the amount of value a digital property holds.
Answer: Content dictates the value of the digital property. It is a well-established fact that audience engagement is a far more important metrics today than it was a decade ago. Advertisers not only measure the number of unique visitors and page views on publisher sites but also evaluate the engagement rates a.k.a. the content these channels provide and how they capture and hold audience attention. Why? Firstly, because a consumer is more likely to trust advertising if the publisher is able to establish a connection with the consumer with content, whether through utility or emotion. And secondly, because best-in-class targeting and advertising technology require an engaged audience. In fact, engaging the audience with relevant, automated, and effective channels is a top priority for advertisers. The said engaged audience translates to ad dollar magnets for publishers. However, the reality remains that the scarcity of premium content coupled with cluttered ad experiences is driving visitors and advertisers away from publishers' websites.
Video Accelerates Engagement
Yes, it is true. Video is everywhere. The world is searching for videos. It is the most consumed content online. Today, a staggering 80% of internet traffic is video. More than 500 million hours of video is consumed each day. Further, reducing attention spans have given rise to a short-form video trend.  Stats via Worldwide Business Research (WBR) indicate that 74% of marketers reported that short-form videos (ranging between 10 – 60 seconds) perform exceptionally well in Facebook campaigns. We have witnessed the unforeseen rise and success of Tik Tok, a platform that solely promotes short-form videos.
The substantial transition to short-form videos justifies advertisers' preference for platforms like Facebook and Google as compared to publisher sites. Moreover, most marketers believe video marketing has significantly increased their ROIs. But digital publishers cannot hop on to the video bandwagon just yet because the reality is that creating video content is expensive. So, the pressing question is: How can publishers leverage the power of short-form video without the hassle of creating it?
Youplus Video AdTech Innovation to The Rescue
The capabilities of AdTech companies are rapidly expanding with the advancement of artificial intelligence. AdTech is moving away from the one-size-fits-all approach. As relevant, immersive, and personalized video advertising is gaining more prominence, AdTech innovation is at its peak at Youplus.
Youplus' product VIEW is a single-topic short-form video channel (widget) that integrates into any web page, providing engaging content like video reviews, video Q&A, other interesting and intriguing video information (all user-generated) that matches the context on any particular web page. Publishers' have a huge opportunity to engage their audience with short-form videos that speak of one dominant topic, holding short-visitor attention spans to the T.
Publishers Will No Longer Lose Ad Revenues To Ad Blockers
Youplus' VIEW widget is fuelled by the world's largest single-topic short-form video catalog created by the world's first AI-powered Video Opinion Search Engine, VOISE. The AI platform uses advanced algorithms and machine learning processes to discover and source huge swathes of video data, extract important sections from long-form video, and generate single-topic short-form videos. Along with contextual video information, VIEW displays ads in a brand-safe environment that offer immersive advertising opportunities that will flock advertisers to the premium ad inventory available on publishers' web pages.
Publishers will no longer lose ad revenues to ad blockers. Further, bottom lines are covered; with improved engagement, smart content monetization, and new premium inventory publishers are sure to attract increased RPMs and ad dollars. Moreover, the audience is happy and engaged with good content and relevant advertisements that do not hinder their experience.
The New AdTech Landscape
AdTech is thriving in this digital age as more and more advertisers and marketers are looking out for vendors who can help them access a large targeted and engaged audience and a wealth of consumer data and insights that will support their efforts. eMarketer reports suggest that in 2019, worldwide digital ad spending will rise by 17.6% to $333.25 billion. For the first time, digital will account for roughly half of the global ad market. Now publishers know exactly where to invest to boost their bottom lines.
References
The post Video AdTech Innovation Will Help Publishers Boost Their Bottom Lines appeared first on Youplus.