Want To Know How to Educate Kids for Innovation and Creativity? Me Too!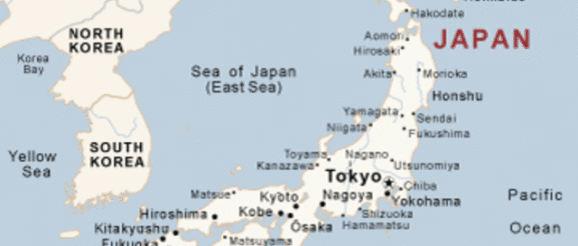 The governments of Japan and South Korea are concerned that their primary, middle and secondary schools aren't producing students who will be able to survive and thrive in an automation-driven economy. So while their education there has traditionally rested on a bedrock of rote learning and test prep, they say its time for a change. They want to shift their education system to produce self-motivated adults who are both creative and innovative.
Curious? I know, right? Me too! I want to see what that looks like! And see what lessons it holds for U.S. schooling.  So, I'm going to go check it out.  You're invited to join me on the journey.
I was awarded an Abe Fellowship to conduct a six-week-long research trip to Japan and S. Korea. (So grateful for the support but to be clear, I retain total editorial control of what I write.) I've arranged to visit schools and cram schools, talk to government officials, college professors, teachers, parents, and students. I'll visit some schools that are trying new things. Others that are still grappling with what these changes mean
I'm going to try to post regularly here. But I invite you to take a more active role. (No strings. Not profit-motive here. Just for your own interest and curiosity.)  Have questions or reflections about rote learning, shaping education around creativity and innovation, pros and cons of test prep… etc? Remember what made you an innovator? Please share! Educated in Japan or South Korean public schools and have an opinion about it? I want to hear from you! ([email protected])  Have questions you want me to ask the Japanese officials, teachers, and policymakers?   I'll ask your questions and let you know the answer.
I'll post here again after I recover from what promises to be a formidable case of jet lag.
Happy to hear from you @pegtyre or [email protected]