Wash. State Health Data Shows Primary Care Quality Measure Gaps | Healthcare Innovation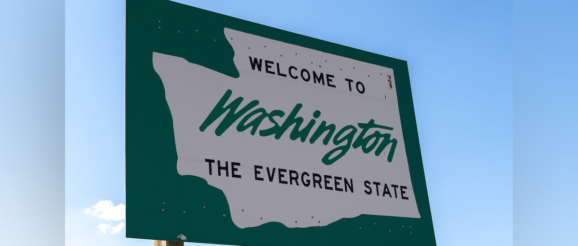 Since 2008, the Washington Health Alliance has been using the state's all-payer claims database to create a Community Checkup report on quality, cost and value in the Evergreen State. With its latest version, the nonprofit organization has added a lens of health equity.
The data in the report covers more than 4 million Washington residents. Well over 50 percent of the state's population have commercial insurance or Medicaid coverage. These claims, from Jan. 1 through Dec. 31, 2021, show results from all the Accountable Communities of Health (ACH), more than 1,900 clinics, 300 medical groups, 100 hospitals, 16 health plans, and all 39 counties in Washington.
The 2023 Community Checkup highlights five key findings:
The health equity effort leverages the Neighborhood Atlas (the Area Deprivation Index or ADI), a tool validated by the University of Wisconsin School of Medicine and Public Health. "We are reporting for the first time that all too often our least advantaged neighborhoods receive a substantively lower quality of care," the Alliance noted.
"Where you live matters. For example, if you live in a more socioeconomically disadvantaged area, you may not be receiving cancer screenings at the same rate compared to those in more privileged areas. Similarly, less than 40 percent of commercially insured children get appropriate well-care visits when they live in more disadvantaged locations," the report said.
For Washingtonians without a primary care provider, the ability to receive the appropriate care is significantly inadequate, the Alliance stressed. For example, of commercially insured women without a PCP, only 36 percent receive recommended breast cancer screening. For those with a PCP, that rate can go as high as 91 percent, almost a three-fold difference.
Clinical care across the country was impacted by the Covid-19 pandemic. However, clinical processes and outcomes as reported by the National Committee for Quality Assurance continue to improve nationally. Unfortunately, those same measures of quality in Washington have mostly remained flat in comparison, the Alliance report found. "While we aspire to rank at or above the national 90th percentile, we find ourselves below the 50th percentile on more than 70 percent of these measures. The health care system is failing Washingtonians on dozens of quality measures that could dramatically improve their health, allowing people to contribute to their communities, remain productive in their jobs and improve the affordability of care overall."
Another example involves well-care visits for children ages 3 to 11. Children with commercial insurance in the most advantaged areas of Washington receive these visits at a rate of 65 percent. This rate drops to 50 percent for those children in the least advantaged areas.
The report also notes that it is well-documented that almost half of families are having significant difficulty with the costs of healthcare. "High-quality care is paramount; however, it must come at a reasonable cost. Families should not have to choose between housing, transportation, food, and healthcare. Too often, delays in care are due to the financial rationing choices that people are forced to confront. Healthcare value means we have a system that delivers appropriate, high-quality care at a reasonable cost that is also affordable for families. Failure to do so will further widen the care gap that most often impacts our vulnerable communities."
The Alliance says that the 2023 Community Checkup report raises tough questions, not just about disparities in quality and cost statewide, but on the socioeconomic barriers that are keeping residents from receiving appropriate care. "If we continue with the status quo, the data suggests we will continue to lose ground on the quality of care in our communities."