Washington's Innovation in Longevity Summit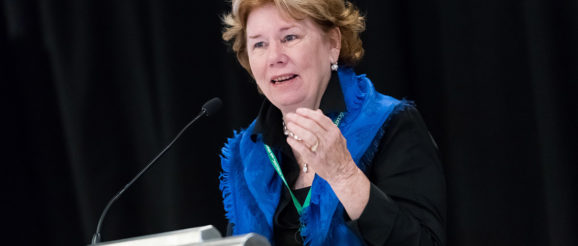 Conference to explore the global innovation opportunity in the Longevity market.
Next week, the second Washington Innovation in Longevity Summit will be held in the US capital. Hosted at the National Press Club, the two-day event brings together government agencies, non-profits, investors, thought leaders in aging, media, and private companies focused on the needs of older adults and the burgeoning Longevity economy.
Show producer, Mary Furlong, a leading authority on the Longevity landscape for entrepreneurs and investors, told us, "In the Longevity market, adoption of new technology products and services is critical for bottom line success. What our summit does, that no other conference offers, is to identify the entrepreneurs and innovators who are backed by leading investors in this market, thereby providing non-profits, large companies and other organizations who don't have the resources to evaluate and meet with everyone the confidence that this is the best of the best to consider as partners."
The show brings together a strong line-up of speakers and panels, covering a wide range of topics. We've picked out a few that we think will be of interest to Longevity.Technology readers.
On the Monday morning, we are drawn to the Trends and Insights by Investors and Innovators session, which brings together a strong panel including Todd Haim from the National Institute on Aging, Dan Hermann from Ziegler's Link-Age Longevity Fund, and Jake Nice of Nationwide Ventures. The session will explore the top investment themes driving the $7.6 trillion Longevity market, provide guidance on how to secure government funding, and reveal the key factors that investors look for in companies.
Later on the Monday, a pitch session will see several interesting start-ups state their case to a panel of potential distribution partners. All the companies have already successfully developed their product or service and are producing revenue, but need to find partners to help scale and build their businesses.
On the Tuesday, the perspective shifts to a worldwide outlook in the A Glimpse into Global Investment in Action session, which brings together both investors and entrepreneurs who are providing funds and receiving investment to scale innovation at a global level.
Immediately afterwards, the On Product session brings together two leading technology executives to discuss the how-to of getting the right mix between product and market fit. Join Rick Robinson, vice president of product at AARP Innovation Labs and Brian Corey, co-Founder and CEO of Outpatient for what should be an interesting discussion.
And finally, we thought The Elements session before lunch on Tuesday will be well worth catching. In it, three business leaders will discuss opening new channels, finding markets and scaling a business on the global stage. On stage will be Carrie Shaw, founder of Embodied Labs, Ted Fischer, co-founder of Ageless Innovation, and Jeff Zimman, co-founder of Posit Science.
---
Over the days ahead, we'll be bringing you some interviews with some of the speakers at the Washington Innovation in Longevity Summit. Stay tuned!
Image credit: Mary Furlong & Associates
The post Washington's Innovation in Longevity Summit appeared first on Longevity.Technology.