WCU Chosen To Enhance Research Innovation In NC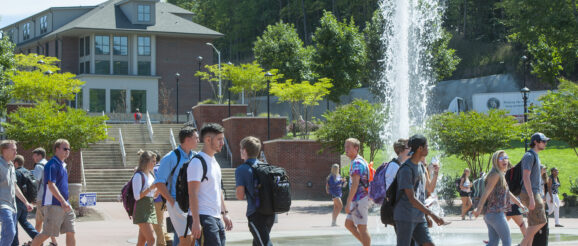 Western Carolina University has been selected as one of four leading institutions tasked with enhancing research innovation in North Carolina. This opportunity arises from the efforts of NC Innovation, which secured $500,000 over the next two years in the recently passed state budget. A 13-member board, without compensation, will supervise the organization, with each house of the General Assembly appointing four members.
The primary goal of this organization is to aid more university researchers in transforming their concepts into commercial products, with a special focus on researchers from rural schools. Established as a nonprofit entity in 2022, NC Innovation is the outcome of several years of dialogues with state business leaders regarding investments made by other states in the sphere of innovation.
Following extensive research commissioned by the group to examine the state of affairs in North Carolina, it was discovered that despite the state's universities having some of the highest research and development expenditures in the nation, their output was relatively low in terms of generating new businesses and securing licensing agreements for the final products of their research.
According to the data, the Research Triangle accounted for 87% of university research and development expenditures in 2020. In contrast, WCU and UNC Asheville received only 0.069% and 0.11% of that funding, respectively. NC Innovation endeavors to alter this state of affairs. Compared to other state-led initiatives for funding innovation, NC Innovation stands out in three distinct ways, as stated by Ryan.
First, it exclusively focuses on the university system, which North Carolina boasts as one of the nation's finest. Second, it directs its efforts towards universities located outside major urban centers. Finally, instead of relying on continuous funding from the state, the organization will allocate the $500,000 to an endowment fund, ensuring sustained support.
Returns from the endowment will serve two key purposes: providing grants to university researchers and furnishing them with comprehensive support services, including business mentorship and legal aid for matters concerning intellectual property and patents.
A portion of the funds will also cover salaries and administrative costs, although a significant portion of the $25 million in private contributions raised by NC Innovation will help cover these expenses. In addition to WCU, East Carolina University, University of North Carolina Charlotte, and North Carolina A&T will function as the four regional hubs for NC Innovation. Currently, NC Innovation is in the process of bringing on board its recently appointed team of regional directors, including representatives for the west, east, piedmont, and Charlotte areas.