Why the industry needs to embrace construction innovation to meet housing demand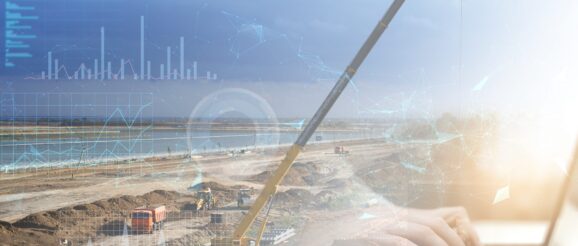 In this article, Professor Gabriela Medero, co-founder of Kenoteq, makers of the K-Briq, explores the future of construction innovation
Globally, the boundaries of the built environment are being pushed. As the desire to maximise land use in cities grows to enhance efficiencies and cut costs, there are inevitable risks posed to our natural environment. The UK's construction industry produces over 100 million waste tonnes annually, over a third of the UK's total. Globally, the sector's CO2 emissions account for 39% of the world's total and 40% of the UK's.
To reduce waste in construction, we can't simply build fewer structures. One of the UK's biggest challenges in recent years has been a chronic housing shortage. To meet housing demand, the UK needs to build more – an estimated 340,000 new homes annually until 2031. As a nation, we are building more than ever. Construction output in the UK is more than £110bn per annum and contributes roughly 6% of GDP.
Despite the pandemic, the built environment has not stopped growing. In 2021, 166,860 estimated new build dwellings were started, a 32% increase compared to the year to June 2020. According to the Office of National Statistics, monthly construction output is now at its highest level since September 2019.
Researchers must work with the industry to identify greener materials
However, with this positive growth trajectory, the waste continues to expand. To manage the sector's acceleration sustainably, researchers must work in partnership with the industry to identify new, greener materials that can be easily and affordably adopted by construction companies. Materials such as cement and brick are seen as stables, but they are notoriously harmful to the natural environment, and they are being produced at a rapid rate.
Although calls to consider the environment are growing, firms continue to be put under pressure to build as quickly as possible. However, the UK Government's increasing focus on accountability and sustainability in its public construction drive has seen the introduction of new rules which require some large UK businesses to disclose their environmental impact publicly. Companies bidding for public sector contracts worth more than £5m per annum are now required to produce their Carbon Reduction Plan (CRP) and make it easily accessible via their websites.
This is a positive step forward, but the question remains, how does the UK construction industry meet growing demand and make a profit without compromising the environment?
Construction innovations are constantly changing and evolving to meet industry demands
As the uncertainty and complexities associated with building projects increase day by day, the answer must be to invest and adopt technological advances. Construction technologies are constantly changing and evolving to meet industry demands and societal trends. It is hard to imagine a construction site without a pickup truck, an impact driver, and a portable circular saw – technologies which didn't exist 100 years ago. Without construction innovation, we would still be cutting boards and drilling by hand.
Technology has made construction sites safer and workers more efficient. It has contributed to increased productivity, improved collaboration and helped tackle some of the most complex projects.
However, there needs to be a more urgent focus placed on the raw materials and the foundation blocks of the construction process to enable the industry to reduce its carbon footprint in a meaningful way. Sustainable technology is the term used to describe innovations that consider natural resources and fosters social and economic development simultaneously. Their goal is to reduce environmental degradation drastically.
But, when it comes to adopting such technologies, they are often met with feelings of hesitation from the industry. Adoption is often slow as it is seen as more expensive with no long-term track record. Additionally, technology doesn't mean a new invention or a 'never been seen before' breakthrough – it can be an evolution of an existing and trusted idea.
80% of UK homes are made from brick
Let's consider the basic foundation of construction – the humble brick. Dating back to 7000 BC, this technology is one of the most used materials in construction. Bricks are central to construction globally, and yet, as centuries have gone by, the brick has not significantly changed despite technological advances across other areas of the built environment. Almost eighty per cent of new homes in the UK are made from brick. Their durability, longevity and security make them an incredibly reliable material.
While brick is a trustworthy material, the amount of energy required to produce even one is unsustainable and it requires an incredible amount of energy. Fossil fuels are burned to ensure kiln temperatures reach more than 1,000°C. This process generates both carbon monoxide and sulphur oxides, and the fine dust generated during production adds a further layer of pollution to our air. These environmentally damaging practices are replicated worldwide.
Action is urgently required to minimise the sector's carbon emissions not only during construction but during the entire lifetime of a building. Choosing materials that naturally regulate temperatures to minimise energy requirements is, therefore, vital, along with a streamlined manufacturing process that focuses on domestic production. In the future, we envisage an industry where bricks are manufactured as close to where they are being used as possible, limiting transport miles and carbon footprint as a result.
The logical next step is to embed a circular economy approach throughout the production process, producing new bricks from waste materials, ideally onsite at waste recycling facilities throughout the UK and removing the need for imported bricks altogether. This model presents a unique opportunity for the construction sector to significantly contribute towards meeting net zero goals.
Construction innovation must be embraced to ensure the industry has a smooth transition towards sustainability
Time is precious when implementing climate change mitigation strategies, so researchers and companies must consider the value of basing innovations on pre-existing materials. We must all work collectively to discover and adopt more innovative green alternatives, and we all have a role to play.
Governments, both here in the UK and globally, must commit by adapting policy, coupled with incentives and consultation. Researchers must identify key problems and develop new concepts and innovations to accelerate the built environments' adoption of low-carbon technologies. The construction industry itself can lead the way by adopting sustainability practices, leaving a better future for generations to come.
Green construction technologies must be embraced to ensure the construction industry has a smooth transition towards sustainability. To simultaneously meet housing and environmental demands, sustainable technologies are a key part of the solution.
The post Why the industry needs to embrace construction innovation to meet housing demand appeared first on Planning, BIM & Construction Today.