Will Hospitals Remain Financially Fragile For the Foreseeable Future? | Healthcare Innovation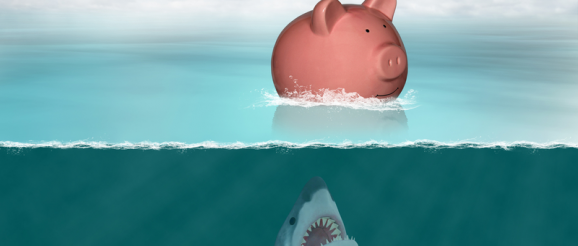 As we noted in a news article published late last month, "A clinical fact—the dramatic surge in cases of the Delta variant of the COVID-19 virus—is now having a major impact on hospitals' and health systems' bottom lines."
We noted that "The August 2021 'National Hospital Flash Report,' published on Aug. 24 by the Chicago-based Kaufman Hall consulting firm, outlines some ominous developments. As an introduction to the report posted to the company's website noted, 'A resurgence of COVID-19 cases from rapid spread of the highly contagious Delta variant is raising new uncertainties for hospitals and health systems across the country. Organizations experienced setbacks in July as the variant drove dramatic spikes in new COVID-19 cases and hospitalizations, according to the latest issue of Kaufman Hall's 'National Hospital Flash Report.' Margins and volumes both fell across key metrics compared to pre-pandemic levels seen in 2019. While revenues rose above 2019 levels, those gains were offset by escalating expenses. The July results also suggest that some healthcare consumers once again may be postponing non-urgent procedures and other outpatient care due to COVID-19 concerns.'"
And we noted the key highlights of the report, which were as follows:
> Steep increases in COVID-19 cases and hospitalizations spurred by rapid spread of the highly contagious Delta variant drove setbacks for U.S. hospitals and health systems in July.
>   Margins and volumes both were down across key metrics compared to pre-pandemic levels seen in 2019. Revenues rose above 2019 levels, but those gains were offset by escalating expenses.
>   Meanwhile, the data suggest that some healthcare consumers once again are postponing elective procedures and other outpatient care due to concerns of possible exposure to the virus.
>   National COVID-19 statistics exploded over the course of the month. The 7-day moving average of new COVID-19 cases spiked 486 percent from 14,384 on July 1 to 84,288 on July 31, according to the Centers for Disease Control and Prevention (CDC). At the nation's hospitals, the 7-day moving average of new admissions for patients with confirmed COVID-19 jumped 256 percent from 1,916 on July 1 to 6,815 on July 31.
>   Meanwhile, vaccinations continued to lag. The 7-day moving average of daily doses administered rose just 9.4 percent from July 1-31. More than 165 million Americans were fully vaccinated by month's end.
>   Actual margins remained close to June levels. The median Kaufman Hall hospital Operating Margin Index was 3.2 percent in July, not including federal CARES aid. With the funding, it was 4.1 percent. The median Operating EBITDA Margin for the month was 7.7 percent without CARES and 8.9 percent with CARES. Not including CARES, Operating Margin was down 7% and Operating EBITDA Margin dropped 8.3% year-to-date (YTD) compared to the first seven months of 2019, due in part to rising expenses for higher acuity cases— including COVID-19 patients. With CARES, Operating Margin rose just 1% while Operating EBITDA Margin fell 2% compared to January-July 2019.
>   Compared to losses seen early in the pandemic in 2020, Operating Margin jumped 83.9 percent YTD and Operating EBITDA Margin rose 61.1 percent YTD without federal aid. With CARES, Operating Margin increased 34.2 percent YTD compared to January-July 2020, while Operating EBITDA Margin increased 17.3 percent YTD. Hospitals in the South experienced the greatest year-over-year drop in margins driven by high rates of the Delta variant in the region. The Midwest had the second largest drop in margins as the Delta variant and patient confidence declines spread through the country's heartland.
>   Adjusted Discharges and Emergency Department (ED) Visits fell below pre-pandemic levels, but rose compared to the first seven months of 2020 when overall hospital volumes dropped due to COVID-19 mitigation efforts at the start of the pandemic. Inpatient Discharges remained well below pre-pandemic levels, down 9.2 percent YTD compared to the first seven months of 2019 and down 5 percent for the month versus July 2019.
>   Adjusted Discharges fell 3.9 percent below 2019 YTD results, but were up 8.7 percent compared to January-July 2020. ED Visits fell 13.1 percent YTD below 2019 levels but were up 5 percent YTD versus the same period in 2020. Operating Room Minutes were essentially flat compared to pre-pandemic levels in 2019 (up just 0.4 percent), but rose 16.7 percent YTD compared to last year when many non-urgent procedures were postponed early in the pandemic. Month-over-month, however, Operating Room Minutes were down 5.9 percent, suggesting that some procedures are being postponed again as the Delta variant takes hold.
>   Inpatient revenue was up 3.7 percent compared to January-July 2019 and rose 10.5 percent compared to the same period in 2020.
So, yes, that's a lot of data to digest. But here's the thing: even before we examine the data in any depth, we have to take into account the facts on the ground, and the most fundamental fact is that the Delta variant of the COVID-19 virus is absolutely surging now nationwide. Of course, that surge is very uneven: some states, like Illinois, for example, are doing relatively well, and a few, like Vermont, are doing exceptionally well. In both cases, governors and mayors shut down business and social activity very early on in the spring of 2020, and were cautious in reopening activity, and also imposed statewide mask mandates that were largely complied with.
In other states, particularly Texas, Louisiana, Mississippi, Alabama, South Carolina, and Florida, there either never were complete shutdowns or comprehensive mask mandates, or the shutdowns and mask mandates were and have been partial and/or far more temporary. In any case, hospitals are overwhelmed now, and their ICUs have been absolutely flooded with patients, the vast, vast majority of them unvaccinated individuals. One close colleague is the CEO of a 200-bed community hospital that is part of a larger system in North Carolina. That CEO has told me that his facility has reached a genuine crisis point, including over the fact that, as expensive as it is to hire traveling/agency nurses, now, even if one were willing to pay to bring those traveling/agency nurses in, registered nurses can no longer be found with whom to contract. That CEO is about to begin an effort to secure licensed practical nurses, who in his state can administer medications, initiate and change catheters, and perform other essential tasks. He says he'll have no choice but to try that option.
So that biggest fact on the ground—that of the surging Delta variant of COVID-19—appears to have no end in sight as a trajectory. So what should hospital and health system executives do??? There are no simple answers to that complex question.
For one thing, hospitals just have to somehow survive this crisis, as they do everything possible to provide the very best care for their patients, whether COVID or non-COVID patients—with no clear end in sight. And hospital executives in particular have very narrow room for maneuver. It is what it is.
Meanwhile, the ongoing pandemic has made it clear that hospital and health system leaders will have to rethink clinician staffing for the long term—physicians and pharmacists, of course, but most of all, nurses—both RNs and LPNs. Even before the pandemic hit the U.S. in the spring of 2020, the nurse staffing crisis had already become a chronic crisis for U.S. healthcare. In some states, including California, average nurse ages are accelerating; in California, for example, fully 39 percent of nurses were 51 years or older already in 2016. The current pandemic is stressing hospitals and health systems to their limits (and let's hope, not beyond); but it has also illuminated some of the major challenges that must be looked at longer-term anyway, and certainly the set of issues around nationwide nurse shortages, and especially around the collective aging of nurses, is one that's being dramatically highlighted now.
And of course, hyper-efficiency will be on the agenda in countless c-suite and board meetings. With operating margins so narrow, there will be no margin for error. It's just how things are going to be.
So, the challenges of the next year—and beyond—will be very significant. And senior hospital and health system leaders will need to move forward very thoughtfully and strategically, in order not only to survive the next coming months, but to thrive longer-term. And it will be a core set of issues, not a peripheral one.