WISE Women's Business Center and Southside Innovation Center Awarded Grants to Help Small Businesses Affected by COVID-19 | Whitman Voices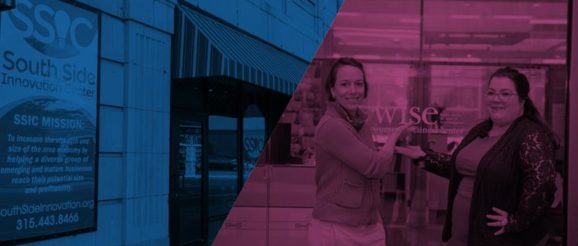 2 entrepreneurship programs run by the Martin J. Whitman School of Management at Syracuse University just recently got financing to assist small companies impacted by COVID-19. The WISE– Women Firing Up the Spirit of Entrepreneurship– Women's Company Center and Southside Innovation Center both will utilize obtained funding to offer more resources and assistance throughout the COVID-19 pandemic.
The Small Company Association, which partially funds WISE, awarded $420,000 in funding to be utilized May 1, 2020 through April 30, 2021. The extra funding is meant to support women-owned businesses and their requirements straight related to COVID-19. Meghan Florkowski, director of the WISE Women's Company Center, explains the financing will assist them react to the new obstacles their clients are dealing with.
"We are planning to induce brand-new personnel and extremely competent organisation therapists to offer targeted counseling and company training for our clients," she says. "We are likewise rolling out brand-new online curriculums, in addition to one-on-one virtual therapy. As the COVID-19 pandemic improves the work and top priorities of our little company owners, we need to also alter our method."
Florkowski includes that the funding will likewise assist the Center make sure availability for all their resources and she will also use it to assist get the word out about all that SENSIBLE offers to women entrepreneurs in Central New york city.
The Entrepreneurial Assistance Centers, through New York State's Empire State Advancement program awarded the Southside Innovation Center (SSIC) $100,000 through the end of 2020 to help the Center deal with business owners impacted by COVID-19, especially individuals from marginalized populations. The funding will be used to supply technical support and additional experts to help support the hundreds of customers that receive support from SSIC.
"The response to COVID-19 is a new reality," describes El-Java Abdul-Qadir, director of the SSIC. "We're advising our organisations to move and float with the modification but that needs a high level of assistance throughout our entrepreneurial community."
He includes that the funding will help SSIC lead clients to the providers, partners and resources that can help them weather the pandemic.
In 2003, the Falcone Center for Entrepreneurship– a program of the Whitman School of Management at Syracuse University– released WISE: Women Sparking the Spirit of Entrepreneurship, an entrepreneurial initiative established to train and motivate ladies interested in launching or growing a business venture. As one of over 100 ladies organisation centers throughout the nation, the objectives of all training and occasions are to supply information, resources, and support for ladies entrepreneurs, enabling each to effectively advance their companies to the next phase of profitability and success. Therapy and training services are provided at no charge to the customer.
The South Side Innovation Center (SSIC) was produced in 2006 by the nationally ranked Entrepreneurship and Emerging Enterprises (EEE) program at the Whitman School of Management at Syracuse University. SSIC and its resident programs have actually helped or engaged business with gross invoices of $31 million. SSIC is deliberately located on the South Side of Syracuse, New York, however serves Central New york city and surrounding locations to help create and support companies in other developmental hotspots. SSIC was called Incubator of the Year in 2012 by the National Business Incubation Association and was acknowledged as the 2015 Award of Quality for Impressive Program Efficiency and Accomplishment and Dedication to the Business Owners of New York State at the New York City State Entrepreneurial Support Program (EAP) Annual Conference.
Kerri is director of interactions and media relations for the Whitman School. She is accountable for handling all internal and external interactions with trainees, faculty, staff, alumni, members of business neighborhood and other crucial stakeholders.After getting her B.A. from State University of New York at Geneseo, she went on to earn her M.S. in interactions management from Syracuse's S.I. Newhouse School of Public Communications, where she has acted as an accessory professor in the public relations department because 2004.
Latest posts by Kerri Howell
(see all)