WiT Innovation Stage: Marketing to the post-'90s Chinese traveller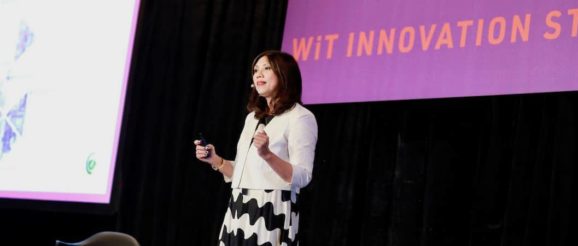 Young Chinese travellers are shaping the future of outbound from the world's biggest travel market. What appeals to them? How do they book their travel? How do you target this segment?
Anita Chan, CEO of Compass Edge, shared insights into this market segment yesterday at the WIT Innovation Stage, and how to get your business China-ready.
She first gave a peek into the life of a typical young city resident powered by WeChat, from the moment she wakes up till her day ends, using notifications to remind her of activities or buying things with WeChat Pay.
"WeChat is not just a messaging
like LINE, it's not just for payment or just social media,  It's an integration of all the things we touch
on daily," she explained..
Despite its hold on the lives of young Chinese, Chan stressed that WeChat is not the silver bullet from the social media marketing standpoint as it's a close platform and one needs to be connected to use it. There are other platforms like Tik Tok (social media video app) and bilibili (video sharing website) that can be used.
To market to this growing segment of travellers it is essential for service providers to understand them, said Chan.
"Young Chinese travellers love to travel independently. In 2018 more than one third of the outbound Chinese travellers are under 30 years old, of which more than 60% are FITs, do not use tour guides and they book everything themselves.
However, she pointed out that despite this trend group travel would "never disappear" and still an important outbound segment.
"The good news is – the post '90s
are booking online," she added.
In the first half of this
year the proportion of males making hotel reservations online was slightly more
than female (52.7% vs 47.3%). Young users are increasing with the share of
post-90s exceeding post-80s for the first time.
"The potential for the
post-2000s is huge," said Anita.
"This is important because
this is the group we can reach as they are keen to travel and book online. So
this is a segment we should be focusing on."
These young travellers also
differ in their choice of destinations from other Chinese travellers.
For all Chinese the top 10
destinations are Thailand, Japan, South Korea, Vietnam, US, Singapore, France,
Malaysia, Germany and Indonesia.
For the young the top 10 are Nepal, Hong Kong, Japan, South Korea, Australia, US, Indonesia, Vietnam, Italy and France.
"Unfortunately destinations like Thailand, Singapore and Malaysia are disappearing among the young Chinese. If you do not market these destinations to them you may end up losing their interest in your destination," warned Chan.
Compass Edge carried a survey on the young Chinese traveller journey o from end August to early September 2019 at the China Tourism Expo among travellers  under 30 years old. It found their journey has these stages;
• Inspiration: They get inspired based on emotional connections from social media posts (40%), from friends and relatives (33%) and by influences or KOLS (22%)
• Planning: They use trip planning sites like MaFengWo, social media sites like Little RED Book and Ctrip to do overseas trip planning.
• Validation: "But the interesting thing is after they shortlist the destination and hotels they have to validate the information. 72% of the travellers will search and review short-listed hotels' websites to do that," said Chan. "The  bad news is about the majority, about 80+%, will just leave and book somewhere else.
• Booking: 84% book overseas hotels via Ctrip and offline agencies, but only 15% indicate they will book direct on the hotels' official websites.
• Sharing: After staying they will share their experiences with family and friends and the top three platforms they use are WeChat, Weibo and Little RED Book, which then takes the journey back to inspiration.