World Economic Forum Launches Global Initiative to Invest in Urban Innovation Ecosystems > Press releases | World Economic Forum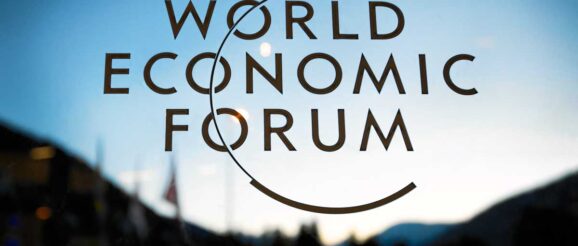 The Alliance for Urban Innovation connects urban innovators and entrepreneurs to new markets while helping to build more resilient local economies
Bedrock and Invest Ottawa will serve as the inaugural co-chairs for the new Alliance, representing shared public and private sector interests across borders
San Francisco, whose business district has struggled to rebound post-pandemic, is providing a first test case for this work
Detroit, USA, 11 October 2023 – Today, the World Economic Forum announced a new global effort to support the development and growth of innovation ecosystems in key cities, starting with Detroit, Ottawa and San Francisco. The launch of the Alliance for Urban Transformation coincided with the World Economic Forum Urban Transformation Summit in Detroit, which convened leaders from 26 innovation districts across the globe, together with business executives, government officials and experts representing more than 25 countries.
"Two years ago, we came together in Detroit to establish the World Economic Forum's Centre for Urban Transformation, rallying the global business community and key stakeholders to aid cities in their post-COVID recovery. Today, we mark the next phase of this journey," said Jeff Merritt, Head of Urban Transformation, World Economic Forum. "The Alliance for Urban Innovation will extend our efforts to new cities, connecting urban innovators and entrepreneurs to new markets and helping build more resilient local economies."
Bedrock, the Detroit-based real estate firm, and Invest Ottawa, the lead economic development agency for knowledge-based industries in the Canadian capital, will serve as the inaugural co-chairs for the Alliance for Urban Innovation.
Today, Bedrock announced the launch of a new Urban Tech Xchange, which will serve as a key interface for the Alliance. It provides a launchpad for new start-ups to develop, test and scale their solutions within the company's portfolio of more than 100 properties across Detroit and Cleveland. This commitment builds on the Detroit Smart Parking Lab model, which provides innovators with critical access to data and physical infrastructure to enhance how humans interact with their urban environment.
"Innovation ecosystems are driving forces behind urban growth and diverse economies. The Center for Urban Transformation is creating the Alliance for Urban Innovation to advance economic development, drive investment, and solve urban challenges in cities around the world," said Kofi Bonner, CEO of Bedrock. "Bedrock is excited to join the Steering Committee, alongside international leaders, to connect and convene global innovators to spur economic growth and support knowledge economies to improve urban cores."
In turn, Invest Ottawa has committed to hosting the Alliance's first global showcase in 2024, bringing leading companies, government leaders and innovation districts from around the globe to Area X.O, a state-of-the-art research and development facility in the heart of Ottawa.
"Today, cities face unprecedented challenges. The municipalities in the Alliance for Urban Innovation have a unique opportunity to work together to accelerate critical solutions and transformative change for greater economic and social benefits. We look forward to leveraging the unique capabilities of Area X.O and Ottawa as a global tech hub to help realize this vision," said Michael Tremblay, President and CEO of Invest Ottawa.
San Francisco, whose business district has struggled to rebound post-pandemic, is providing a first test case for how the alliance can drive investment into local innovation ecosystems and catalyse new forms of public-private collaboration. Earlier this year, the World Economic Forum teamed up with Deloitte, Salesforce, Citi and the San Francisco Chamber of Commerce to launch the Yes San Francisco (Yes SF) Urban Sustainability Challenge. Leveraging the Forum's open-innovation platform, UpLink, more than 140 businesses and early-stage ventures responded to the challenge and work is now underway to help a select group of top innovators – from the Bay Area and across the globe – to scale their businesses in San Francisco and help revitalize the city.
"Like any major city, we have our challenges but we have to look at the change happening around us not as a reason to despair but as an opportunity to dream and think bigger," said London Breed, Mayor of San Francisco. "We have to be bold. That's in our DNA. Yes SF is a shared commitment to say, yes — yes to new opportunities, yes to new ideas, yes to creativity."
A coalition of more than 20 public and private sector partners has committed in-kind and financial resources to support these entrepreneurs:
Deloitte has dedicated resources to helping advance the Yes SF ecosystem. It is using its knowledge and experience to engage with non-profits, organizations and community leaders to drive impact in San Francisco.
Citi will leverage its Citi Impact Fund and network of investors to support the growth and scaling of selected start-ups and innovators.
The City of San Francisco, under the direction of the Mayor's Office, will ease the implementation of new urban sustainability solutions.
The San Francisco Chamber of Commerce will provide hands-on support for businesses as they set up their operations in San Francisco and forge new collaborations with the diverse ecosystem of local partners.
On a global level, UpLink will help these early-stage ventures to scale by providing them with visibility through a range of multimedia channels, access to international events and programming, and the opportunity to benefit from exposure to and connections with Forum initiatives and partners.
"The Yes San Francisco Urban Sustainability Challenge is an example of a coalition coming together to build an ecosystem to catalyse change and help advance equity and shared prosperity while also having a positive impact on the planet," said Kwasi Mitchell, Chief Purpose & DEI Officer at Deloitte. "We're excited by the momentum we're seeing towards building a more equitable and resilient future for San Francisco and look forward to sharing the ideas and progress to serve as a potential model for other cities to adapt in the future."
"As we emerge from the pandemic, we have a once-in-a-generation opportunity to reimagine our city. Yes SF is a commitment to making San Francisco's future green, resilient and inclusive," said Rodney Fong, CEO of the San Francisco Chamber of Commerce.
About the Urban Transformation Summit

The Urban Transformation Summit takes place 9-12 October 2023 in Detroit. More than 200 business leaders, policy-makers, leaders from international and civil society organizations, innovators and social entrepreneurs will come together in person to forge new collaborations, showcase innovative solutions and mobilize action in support of more sustainable and inclusive cities and urban economies.
About UpLink

UpLink is the open-innovation platform of the World Economic Forum, designed to unlock an "entrepreneur revolution" for people and the planet by supporting start-ups with innovative solutions for the world's most pressing issues, as outlined by the Sustainable Development Goals. Together with its partners, UpLink develops and launches Innovation Challenges, to source, identify and scale-up high-quality, purpose-driven start-ups around the world.
Notes to editors
Read the Forum Agenda also in Spanish | Mandarin | Japanese
Learn about the Forum's impact
Check out the Forum's Strategic Intelligence Platform and Transformation Maps
Follow the Forum on social media Twitter | Instagram | LinkedIn | TikTok | Weibo | Podcasts
Become a fan of the Forum on Facebook
Watch Forum videos at wef.ch/videos | YouTube | and here
Subscribe to Forum news releases and podcasts