Yahoo Japan at IAB Tech Lab Innovation Day – IAB Tech Lab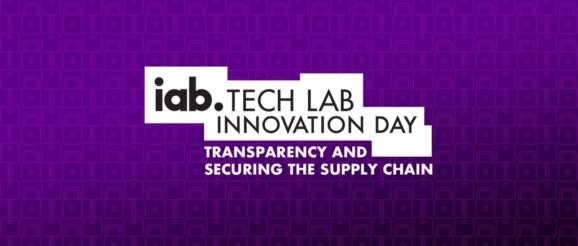 On May 6, 2019, IAB Technology Laboratory (hereafter "IAB Tech Lab") held its first technology conference for this year in New York, U.S.A.
The theme this year was: "Transparency and Securing the Supply Chain"
Since this has been a hot topic in the last few years, the conference was attended by many enthusiastic product managers and engineers who develop programmatic supply chain and by numerous operation teams.
Three employees (engineers and project manager) participated from Yahoo Japan Corporation.
From left: Junki Osanai, Rie Dehari, and Mizuki Nakano from Yahoo Japan Corporation
It was a valuable conference that encompassed topics such as: types of ad frauds that continue to evolve, introduction of technology standards created by IAB Tech Lab to combat ad frauds, steps and hurdles in implementing these standards, report from companies that have already implemented the standards, and roadmap for the future.
With the cooperation of IAB Tech Lab, we would like to introduce part of the conference in this report.
Opening remarks
We can and must do better!
The conference opened with an opening remark from Mr. Dennis Buchheim (SVP, IAB Tech Lab). He explained the market status, mission of IAB Tech Lab, and its role in the market. He also made a remark on the importance of the global community creating global standards together.
■Role of IAB Tech Lab
The role of IAB Tech Lab is to create and diffuse various technology standards that will enable advertisers and publishers to have transactions efficiently, safely and with transparency.
■ Global community of IAB Tech Lab
IAB Tech Lab membership comprises approximately 1,000 companies around the world. Yahoo Japan Corporation also participates as a Board Member.
■ Issues surrounding programmatic ads and list of IAB Tech Lab standards
In order to reduce risks such as ad frauds as much as possible, it is important that all players involved in ad transactions have interest and understand the issues. It is also important that standards such as those prescribed below are implemented.
From here on, we will introduce the specifics of some standards that were reported in the conference.
Growing threat of ad frauds due to active app market
The app market in the U.S. is increasingly vitalized, formulating a high turnover ecosystem. However, Ms. Amy King from Pixalate, a company that provides ad fraud solutions, warns that: "Screening of app ads is increasingly necessary because adult-rated apps as well as spoofed apps are widespread. "
In 2018, Google store cleaned up apps that did not comply with its privacy policy, based on GDPR (EU General Data Protection Regulation). Due to this clean up, there was an overall decline in apps, but more than 380 thousand new apps were added in January – March 2019. More than 3.91 million apps were registered in total.
Currently the ratio of fraudulent traffic of in-app ads in the U.S. is in average 20%, and the figure has not decreased over 2018-2019. If the number of spoofed apps increases, naturally the distribution volume across apps increases making it harder to judge and detect which communication is spoofed. According to Pixalate's survey, the number of spoofed apps is 58,125 as of March 2019. Compared to October 2018, there is an enormous increase of more than 500%, which shows that spoofed apps are increasing at a threatening speed.
app-ads.txt
"app-ads.txt" was released to solve these issues surrounding in-app ads. This is a version of ads.txt developed to support mobile apps, which was released to prevent spoofing in websites.
By implementing app-ads.txt, sellers can prevent spoofing of their mobile apps, and show to the buyers that their inventory is trustworthy and free from spoofing. The buyers, on the other hand, will be able to buy without concerns.
The implementation image is as follows: the URL of a website is specified in the app store: platforms that permit sales of app impressions under the file name app-ads.txt are listed in the publisher site; and the DSP verifies the authentication with the transaction information.
SupplyChain Object and sellers.json
 SupplyChain Object and sellers.json were introduced as new standards that bring about safety and transparency to DSP in ad transactions that involve multiple platforms.
1.  SupplyChain Object
The implementation image is as follows: SupplyChain Object is added as extension field in the bid request data which is exchanged in RTB. To this, information on the SSP involved in this ad transaction will be added. By doing so, DSP will be able to understand the transaction flow and to judge whether or not to make a bid.
For example, if a SSP on the blacklist is included, DSP will be able to make a decision not to buy. This can be used in OpenRTB 2.5 or OpenRTB 3.0.
The following example shows a case in which a bid is not made to a bid request if reseller.com is listed in the black list.
"pid":"aaaaa",
"rid":"BidRequest2″
2. sellers.json
In the conventional structure, it was not possible to know what kind of SSP is involved in an RTB transaction. However, by verifying SupplyChain Object and sellers.json, SSP will be able to make a whitelist of resellers to which they give permission to sell their impressions, and will be able to verify whether or not an unauthorized SSP is included in an ad transaction.
Before, there was a structure in place whereby spoofing could be prevented when the publishers implement adx.txt. However, in the abovementioned method, information to be provided to DSP will be increased, which will also increase transparency.
For example, in the following bid request, sellers.json of directseller.com is referred to. If reseller.com is not registered as sellers, there will be no transactions.
e.g. sellers.json
"contact_email": "[email protected]",
"contact_address": "Advertising System Inc., 101 Main Street, New York, NY 10101",
"version": 1,
"directness": "DIRECT",
"comment": "NorthAmerica O&O inventory"
"seller_id": "20000001",
"directness": "DIRECT",
"comment": "APAC O&O inventory"
"directness": "RESELLER",
"seller_id": "101010101",
"directness": "BOTH",
"comment": "Sells both O&O and other seller's inventory"
"seller_id": "00000001",
"directness": "RESELLER",
"is_confidential": 1
ads.cert
"Source" object, which clarifies where the inventory came from, was added in OpenRTB 3.0. Here, the authentication information of ads.cert can be included. By using a bid request that has an encrypted signature, a mechanism to verify the information of ad transactions and to prevent the alteration and misuse of information (false requests; spoofing of IP, domain and apps, etc.), can be created.
The problem of OpenRTB 3.0 is that it is not backward compatible with former versions. Thus, both DSP and SSP have to be compatible with 3.0 version simultaneously. If only one side is compatible with 3.0, the transaction cannot be complete.
To this difficult issue, Mr. Amit Bhawani and Ms. Amy Ogawa of Media.net proposed the use of OpenRTB Converter.
Reference: OSS that mounts OpenRTB Converter in Java (external link)
Surge in OTT/CTV
Ad frauds exceed 20%
Finally, video views via various devices connected to the Internet, such as TV, PC, tablets, mobile, game devices, etc. are increasing also in Japan. This is even so in the U.S. with video views via online-connected TV screens reaching 50% of households.
While the budget of video ads for devices such as TV is increasing, concern towards ad frauds is also on the rise.
Ms. Amy King of Pixalate reported that due to their proliferation, OTT and CTV are becoming central factors in digital ad strategies. She also reported that percentage of ad frauds is also on the rise, exceeding 20%*1. However, she reported that the countermeasures cannot catch up with this increase because the criteria employed in each company and specifications of videos differ.
*1:
% of ad frauds in overall programmatic ads in US: 17%(Q3 2018 Ad Fraud Report:Pixalate)
% of ad frauds in overall programmatic ads in Japan 8% (Q32018 Ad Fraud Report :  Pixalate)
In the U.S., over 80% of households use some kind of OTT device. Accordingly, the OTT ad market is expected to reach US$ 50 billion worldwide by 2020.(2019 OTT ad fraud guide: Pixalate)
■Ad frauds in OTT/CVT
Third party app stores are increasing in addition to representative app stores that are provided by devices and OS such as APP Store of Apple. Moreover, there is an increasing variety of devices with which videos are viewed. Nevertheless, each specification is different and there is no uniform data to conduct a thorough verification. Also, there is no fraud judgement criteria that is common to different app stores. Thus, fraud impression cannot be detected effectively which raises the issue that the detection technology cannot keep up with increasing ad frauds.
In order to eradicate ad frauds, all business operators who are involved in the supply chain must have a common awareness to combat malicious parties and get into actions.
We hope to understand the cutting-edge technologies and to convey these issues to the Japanese market. By doing so, we hope to promote a sound industry. Of course, not all cases abroad apply to Japan, but we also hope to inform these differences. Going forward, we will contribute to the healthy development of a digital marketing market in Japan by participating in conferences, such as the conference we have introduced in this report. We will share the insights gained from active discussions and considerations on various issues with companies in the world, not only within the company but also within the industry in Japan.
Finally, by actually participating in this conference and having direct contact with information, we were able to deepen our understanding and to connect this understanding to our actions. It is also a great opportunity for networking, so we recommend you to consider participating, too. You do not need to be a member of IAB Tech Lab to participate.
Second and third Innovation Day on hot topics will be held from fall to winter. Seeing is believing! Don't hesitate to participate in the conference!
Next innovation day is on September 19, 2019 and the topic is responsible use of data: https://www.iab.com/events/data-responsibility-innovation-day/
Consumer attention will be the focus our last innovation day of the year on November 12, 2019: https://www.iab.com/events/iab-tech-lab-innovation-day-experience-measurement/
Conference report: IAB TECH LAB INNOVATION DAY – original Japanese publication
Yahoo! JAPAN – The Largest Portal Site in Japan
If you would like to know more details about Yahoo! JAPAN, please click below
Copyright (C) 2019 Yahoo Japan Corporation. All Rights Reserved.