ZAPI GROUP ignites eco-innovation at AGRITECHNICA with electric future for farms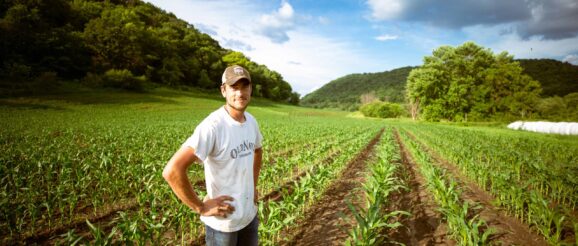 As the world grapples with the pressing challenges of climate change and the increasing demand for sustainable practices, ZAPI GROUP steps into the limelight at AGRITECHNICA 2023, the globe's premier agricultural machinery trade fair, with a bold mission: to electrify the agricultural sector.
With its core expertise rooted in electric drivetrain systems, the group arrives in Hanover, Germany, not merely to participate but to catalyse a pivotal shift towards an electric future for agriculture. Their array of motion controllers, inverters, electric motors, battery chargers, and autonomous navigation software aligns seamlessly with the needs of original equipment manufacturers (OEMs) on the quest for greener solutions.
Claes Avasjö, Executive Director of ZAPI GROUP, articulates the vision with clarity: "We look forward to exhibiting at AGRITECHNICA and showcasing our electrification solutions for the agricultural sector." It's a vision that confronts the era's urgencies—climate change, rising demands, and geopolitical dynamics—head-on, championing electrification as the linchpin for a sustainable agrarian future.
The notion of electrifying agricultural equipment isn't merely a concept but a decisive response to ensure increased operational efficiency, productivity, and, fundamentally, ecological sustainability. As Avasjö suggests, it's not just about leveraging technology but harnessing it as a force for good.
ZAPI GROUP's portfolio is impressive, a strategic amalgamation of product brands that harness a collective expertise in electrification, a testament to their enduring partnerships with tier-one OEMs in the off-highway markets. This formidable team, inclusive of product companies such as Zapi SpA, Schabmuller, Delta-Q, ZIVAN, Inmotion, BlueBotics, BestMotor, and Schabmüller, converges at AGRITECHNICA to demonstrate their electric drivetrain prowess to the agricultural machinery sector.
The highlight of their presence is poised to be the insightful presentation by Delta-Q and Inventus Power on "Off-Highway Vehicle Electrification: Best Practices in Battery & Charger Integration." Slated for November 16, this expert session is anticipated to be a convergence of wisdom, innovation, and best practices in the niche of battery and charger integration.
Their invitation extends to all attendees to explore the future at Hall 15, Stand H11, where ZAPI GROUP's latest offerings await, along with the opportunity to engage with experts who are at the frontier of driving innovation and sustainability within the agricultural machinery industry. Furthermore, the group's commitment to ongoing discourse is marked by the announcement of its third annual Future of Electrification virtual conference, set for February 2024.
ZAPI GROUP's narrative is compelling: a company that's not merely engineering but is re-engineering the transition to an all-electric future. This narrative is backed by a robust global presence, with over 1,500 employees and annual revenues exceeding 600 million dollars, positioning them not just as market participants but as leaders driving the electrification charge in the agricultural sector.
ZAPI GROUP's showcase at AGRITECHNICA isn't just a display of technological advancement; it's a profound statement of intent, a marker of their commitment to power a sustainable, all-electric future for farming. For more information about their revolutionary journey, one can navigate the digital fields at www.zapigroup.com. With this, ZAPI GROUP plants the seeds of a future where the fields are not just greener but energised by the clean, silent power of electricity.
---
Support independent community journalism. Support The Indian Sun.
---
At AGRITECHNICA 2023, ZAPI GROUP spearheads the transition to an all-electric agricultural future with a comprehensive range of electrification solutions, emphasising sustainability & innovation. #TheIndianSunhttps://t.co/iiGjvyMc00

— The Indian Sun (@The_Indian_Sun) November 3, 2023
The post ZAPI GROUP ignites eco-innovation at AGRITECHNICA with electric future for farms appeared first on .