Zimmer Biomet reports steady Q3 sales growth as new CEO Tornos maps out 'innovation journey'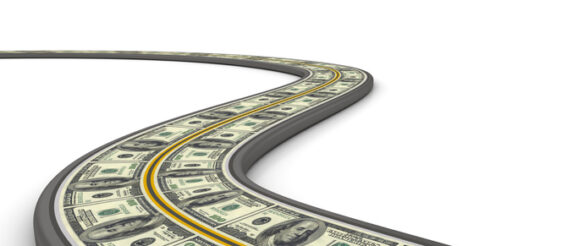 The third quarter was a tumultuous one for Zimmer Biomet's executive branch, but that spate of changes doesn't appear to have knocked the company off its slow-and-steady growth plans.
For the three-month period, the devicemaker reported net sales of nearly $1.8 billion. Though 5% higher than Zimmer Biomet's net sales a year prior, that total does mark a slight drop from the directly preceding quarters: The company brought in $1.83 billion and $1.87 billion for the first and second quarters of this year, respectively, marking year-over-year increases of 10% and just under 5%.
Tuesday's earnings report showed that Zimmer Biomet's knee-focused products helped lead the way with 7.5% sales growth, while its sports medicine, extremities, trauma, craniomaxillofacial and thoracic, or SET, product category grew by just over 3% year over year.
Hip-focused devices didn't fare as well, however, as a 4% drop in international sales canceled out 3% U.S. growth to produce a net decrease of 0.6% in the segment's sales.
Despite the overall increase in companywide sales, because operating expenses expanded, too, Zimmer Biomet saw its total profits drop compared to the same period a year ago. Its net earnings fell to just under $163 million, compared to $194 million in the third quarter of 2022.
The third quarter marked the first with newly named CEO Ivan Tornos at the helm. He stepped into the role in late August, taking over for Bryan Hanson, who left Zimmer Biomet after nearly six years in the top spot to head up 3M's soon-to-spin-out healthcare business.
Tornos came to the Indiana-based company in 2018. Between then and his appointment as CEO this year, he'd worked his way up from president of the orthopedics group to chief operating officer.
In the wake of his promotion, Zimmer Biomet handed out a series of other executive promotions, bulking up its corporate leadership team to support the new chief executive.
During a call with investors about the third-quarter earnings on Tuesday, Tornos reflected fondly on his first two months as CEO before laying out his trio of priorities for Zimmer Biomet's future growth.
"It's about, first and foremost, people—human capital, having a best-in-class culture," he said. "Secondly, it's about delivering operational excellence as a company, mindset or mandate. And thirdly, it's about ensuring that we diversify and innovate in a far bolder way, through organic and inorganic means."
The last of those three pillars, he explained, will see Zimmer Biomet step up its investments both in its own pipeline of products and in external mergers and acquisitions.
"On the innovation front," he said, "We're going to make sure that those products are in attractive growth areas that are vision-centric but also are in the right markets. By bringing those solutions, we are going to become and remain market leaders in those categories where we choose to play, aided by bold product and solution launches that will enable category leadership for Zimmer Biomet."
Indeed, Tornos noted, Zimmer Biomet is already "on track to launch over 40 new products over the next 36 months."
As for M&A—where Zimmer Biomet has already been quite active this year—he said, "We're going to be thoughtful and disciplined about the spaces we prioritize, and we're going to ensure that the spaces are mission-centric and, at the same time, that those spaces are areas where Zimmer Biomet has a right to win, with a focus on opportunities that are going to hit strategic thresholds, but also hit financial thresholds."
That two-pronged "innovation journey" is already under way, the CEO said.
"Yes, we have to be bolder—and we will be bolder—but it has already started," he said. "It's about innovation, and it's about value creation at the same time. Mission and margin expansion will coexist as part of our innovation journey."