10-Year Journey of Innovation and Transformation – Oman Data Park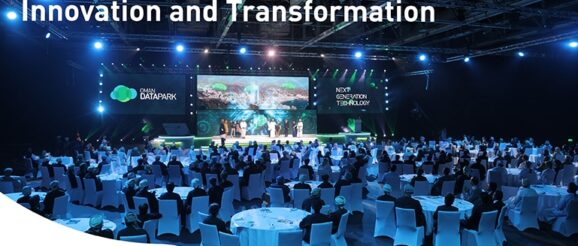 Looking back at the ten years
To celebrate this milestone, let us look back at some of our biggest moments over the years.
2012: Launched a Tier 3 Data Centre in Wattayah, as part of our efforts to enhance IT-managed services and solutions. This milestone contributed towards strengthening our position in the Sultanate as a frontrunner in cloud services.
2013: Marked the opening of our Tier 3 Data Centre in Knowledge Oasis Muscat to further promote our diverse set of services and cater to our growing portfolio of customers. Through this launch, we doubled our efforts towards spearheading our customers' business into the future, allowing them to focus more on their core business activities.
2014: Launched SAP B1 on Cloud to integrate our customers' businesses and streamline their operations, as well as enhance ERP solutions for the future.  The service also sought to minimize ongoing IT overhead by moving to a cloud provider.
2018: As part of our efforts to enhance our position as a premier ICT provider in Oman and align with our expansion plans, we opened our Tier 3 Data Center in Duqm. This step was also aimed to provide various information technology (IT) services under a single integrated facility.
2019: Launched the Nebula Virtual Server to keep pace with modern business needs to provide solutions that are agile, efficient and enable faster deployment. Moreover, with our ISO and PCI DSS certifications, we renewed our continued commitment towards data security and shed light on the extent we go to value our customer's privacy.
2020: Given the unprecedented circumstances affecting countries worldwide, there was a rapid demand for more technologically advanced services as organizations and businesses moved into the digital sphere.
2021: To contribute towards improving productivity in Oman's economic sectors, we launched Nebula AI in 2021. This effort also stemmed from our position as a key pillar to promote technological transformation and support the nation in its first steps to enter the world of AI, via innovative solutions to drive growth and progress.
The ten years of Oman Data Park have been full of glorious achievements that have contributed to pushing forward the digital transformation in the Sultanate of Oman. With the first and only High-Performance Computing (HPC) platform – Nebula HPC – in the country, ODP has successfully enhanced the capabilities of the Sultanate of Oman in accessing global Artificial Intelligence technologies (AI).
While taking the lead in establishing the Cyber Security Park, ODP provides effective smart security solutions to reduce cyber attacks. Meanwhile, its unremitting efforts have contributed to delivering specialized capabilities to host and store data inside the Sultanate of Oman instead of storing it abroad.
As an added value for its ten-year march, Oman Data Park also played a pioneering role in launching Oracle's Hyper-Scale Cloud Infrastructure Data Center as the first Oracle cloud region in the Sultanate of Oman. The Cloud Region (OCI) provides a broad range of Cloud Services for all entities in the public and private sectors, across the Sultanate of Oman, through ODP certified Tier III Data Centers.
ODP has earned various global and local awards that are a testimony of our efforts to provide world-class support and expertise to meet the digital transformation goals of the Sultanate.
Winning these awards is a clear recognition of our determination in being the pioneers of new technology and strengthening the IT infrastructure of Oman.