20 Years of Innovation Drives an Industry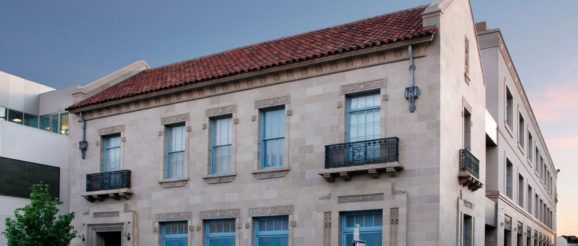 Outside of PAIX, the original Palo Alto Internet eXchange, now Equinix SV8 in Silicon Valley
When Equinix was founded 20 years ago, the technology industry was on the precipice of monumental advancement. 1998 saw the introduction of Apple's first iMac, Google was incorporated as a private company, the first megapixel digital camera was released, and Intel launched the Celeron processor. All of that and much more set the stage for the incredible innovation and opportunity that was to come over the next two decades. And Equinix was around for all of it, growing and advancing with the industry.
Twelve years after our founding, on my very first day at Equinix in April 2010, we had just closed a major acquisition, giving us a footprint about three times the size of our largest U.S. competitor. At that time, this positioned the company for an unprecedented phase of growth and transformation. Talk about an exciting place to work!
Fast forward to 2018 and organizations in all industries and of all sizes are going digital. This is transforming the role of today's CIO. No matter where our business is in its digital transformation journey, no matter where we are in the world, the role and responsibilities of the CIO take on a whole new meaning. From identifying greater revenue opportunities, to enhancing customer experience and retention, to driving IT scale and optimization, the expectations of today's "Digital CIO" are very high.
Driving CIO Transformation
Twenty years in, Equinix is helping shape digital strategies for many CIOs. For example, moving to cloud and hybrid cloud architectures, leveraging interconnections, securing data in the cloud and moving to edge networks is shifting the landscape for CIOs.
One of the most impactful ways we provide value to our customers today is through interconnection. Meeting today's digital demands requires organizations to re-think and re-architect IT to extend their digital edge closer to end-users, locations, clouds and data which define and impact their businesses. With interconnection, Equinix is enabling enterprises to do this, bringing the scale, agility, capacity, security and quality of service that organizations need to successfully conduct digital business around the globe.
Equinix's Platform Equinix is a truly global interconnection platform that enables customers to implement Interconnection Oriented Architecture™(IOA) strategies. This approach to interconnecting people, locations, clouds and data integrates the physical and virtual worlds where they meet. This shifts the fundamental delivery architecture of IT from siloed and centralized to distributed, interconnected and co-located.
Industry-first Resources
To help our customers as they wind through their digital journey, we've come up with resources such as our Interconnection Strategy Guide which looks at the rapid emergence and business impact of digital disruption and the importance of re-architecting IT infrastructure at the digital edge. The guide explains how an IOA approach to IT empowers enterprises to react in real time at the digital edge, to adapt quickly to change, and to leverage digital ecosystems that create new business value and growth. Additionally, our IOA Playbook is a "how-to" guide to digitally transform business strategy.
Last year, Equinix published Volume 1 of the Global Interconnection Index . The Index delivered industry-first insights for digital business by tracking, measuring and forecasting growth in Interconnection Bandwidth. Our new Index will be coming out shortly, with trends and projections on how interconnection growth and access will unfold through 2021.
A Future of Impact
Looking ahead, it seems we have a lot on our plate. But that also means we have a lot of opportunity. All of us do, regardless of our role and our industry. It was the same 20 years ago at the start of so much change and innovation, as it was on my first day at Equinix when the company was growing exponentially, as it is today when we look to what's ahead. We don't know exactly what advancements lie around the corner that will drive the next wave of adaptation and possibilities, but the way I see it, we'll have only more and more ways to make an even greater impact.
It's been a privilege working at Equinix and I'm very proud of what the company has accomplished. On behalf of the Global IT organization, I want to congratulate Equinix on its 20th anniversary.  Here's to another 20 years of innovation.
To learn more about what Equinix's Global IT team is working on, read other blog posts by Milind.