3 ways Disney's former VP of innovation and creativity reimagined the customer experience to significantly grow profits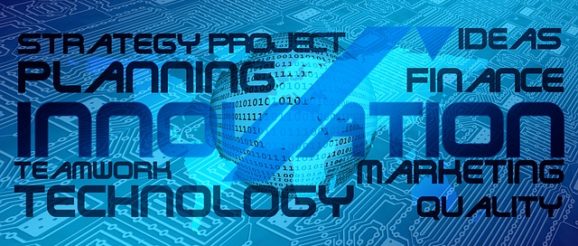 Consumers are sick of marketing — they want meaningful experiences, he says: Push past the boundaries of what is to reimagine what's possible for consumer experiences.
When working at Disney as vice president of innovation and creativity, Wardle stopped relying solely on data in favor of speaking with consumers to better understand what they were really looking for.
Wardle says to free your creativity and turn your attention away from how to make more money and toward customers' biggest pain points.
Brands have been training themselves to thrive in the marketing economy for decades, meaning we've been coming up with strategic campaigns and bombarding consumers with disruptive messages. But we are now entering what I call the "experience economy." Consumers are heartily sick of having their activities interrupted by marketers talking at them.
What consumers actually want — Gen Z in particular — are meaningful, immersive experiences. They want to engage and be engaged with. The old marketing rules no longer apply; brands need to figure out how to transition from a one-way, transactional arrangement to a two-way, mutually beneficial relationship.
We are going to need to reimagine consumer-brand relationships and reinvent how the two interact.
That's what we did at Disney. As vice president of innovation and creativity for 10 of my 25 years there, it was my job to help the company break out of our tried-and-true practices to come up with completely new ideas and strategies. We created amazing customer experiences — fully immersive ones that people would still light up about, even tear up about, years later.
Here are some of the biggest lessons I learned there and how they may help the brands of today navigate this ever-changing landscape.
1. Think radically and reengineer the problem
Going back to Walt Disney himself, some of the company's most powerful, far-reaching ideas came from moments of frustration — moments when Walt had to put himself in an entirely new arena in order to achieve the experience he wanted.
It was 1940 when "Fantasia" was first showing in movie theaters, and Walt had bold ideas for how he wanted the experience to feel. He wanted mist to appear inside the theater during the rain sequence and to pump in heat during "Night on Bald Mountain."
To his chagrin, he realized he couldn't fully shape the audience experience the way he wanted to because he couldn't change the rules of movie theaters. But unlike other inventors, Walt didn't let this stop him.
First, he listed all the rules of movie theaters: They have to be dark, they have to operate on a schedule, they have to have seats, and so on. It was clear that his ideal experience for "Fantasia" couldn't adhere to those rules. So he asked the question: "What if I could control the environment?" Even more provokingly, he asked: "What if I took my movies out of the theater?" And he built a vision for what that world could be.
What resulted from this hurdle? Disneyland: a fully immersive 3D experience that allows visitors to literally step into the movies they love. 
Today, Disney University tells this story as part of the cast member training program to instill the value of "what if" thinking. This same thinking led to us asking, "What if Disneyland guests didn't have to wait in line?" Pondering that question resulted in visitors being able to reserve time with Disney characters instead of hoping to run into them around the park.
Every challenge is an opportunity for invention. Simply by challenging the rules of your industry and asking what could happen if those rules no longer applied, you can imagine without limitation and start creating more exciting experiences.
2. Reinvent how you interact with and collect data on your customers
Data can be incredibly comforting. It shows you that if you do X and Y, your target audience will react in Z way.
This was how we were operating when we first opened Disneyland Paris in 1992. The data showed us who would be visiting the park, and we worked under the assumption that "If we build it, they will come." It was a product-centric approach that had always worked in the past.
But the people who were supposed to be coming weren't coming, even though we built the product according to customer data. Why? Well, because customers are not one-dimensional points on a graph. They're beautifully human — a mass of contradictions and unique behaviors that resist quantification.
So we decided to go where the data couldn't. Instead of relying solely on research insights, some of the innovation pilot teams actually lived with consumers at home for a day to uncover insights not revealed through data analysis. We talked to them about their experiences, their families, and their vacations. We noticed that they all had photographs of their kids on the walls. But the interesting thing was that their kids were always significantly younger in these photos than they were in real life. They were paused in that precious moment in time before graduation, before moving away, when they still believed in Santa.
What we learned by simply looking for insights for innovation (where our competition wasn't looking) was that parents worry about just how quickly their children are growing up. They want to create memorable experiences for them while they still believe, while they'll still hold their hand, and while they're still here. And they wanted to create experiences that would allow them to make memories they could treasure. So we pivoted away from plans to invest huge amounts of money to build new attractions and redesign existing ones. Instead, we formulated a new marketing campaign with messaging that spoke directly to parents' hearts.
Indeed, it was this project that really helped turn a product-centric culture into a person-centric one.
3. Reframe the questions you ask yourself about the customer experience
Part of my work at Disney was to help teams create entirely new concepts that would help move the brand forward and transform the experience for new generations of audiences.
In 2011, for example, instead of asking, "How might we make more money?" (which would invariably have led to increased ticket prices at the park and iterative results), we simply reframed the challenge and asked, "How might we solve the biggest consumer pain point?" In the end, we came up with an idea that revolutionized the Disney theme park experience.
When we stepped into our guests' shoes, we saw what was really getting in their way: waiting. Lines were delaying the fun and adding friction to a perfect day. So we asked ourselves, "What if we eliminated the turnstiles at the front of each park? The front desks at our hotels? Lines for Disney character meet and greets? Lines for favorite attractions?"
By 2014, we'd re-envisioned how the new Disney theme park experience could work and introduced "MagicBands" equipped with radio-frequency identification. These bands acted not only as guests' tickets to the park, but also could unlock their Disney Resorts hotel rooms, give FastPass+ access to the experiences they choose, and facilitate concession and souvenir purchases. Essentially, they are convenient, wearable devices that free up to two hours of time in the Disney day that visitors used to spend waiting in line. Now, they spend those hours making memories. A simple idea — to reframe the question we were asking — became the single biggest revenue-generating idea since Disney opened its park.
Besides this, Disney MagicBands also effectively partner with Disney park guests to identify and respond to new pain points in the park experience. This paves the way for future innovations based on what the data says guests like and don't like. All of this is possible because the innovation team zeroed in on what the customer experience is actually for: It's not to make the brand more profitable, but to give the consumer more value.
We have to look beyond just data if we're to create ways to keep delighting consumers in this brave new world of the experience economy. We have to stop talking at consumers and start engaging with them.
SEE ALSO: Read the spreadsheet women in tech are sending each other to find out how much they're making compared to their male coworkers
READ NEXT: The first 5 steps every entrepreneur needs to take to launch a business, according to people who've done it
Join the conversation about this story »
NOW WATCH: Taylor Swift is the world's highest-paid celebrity. Here's how she makes and spends her $360 million.