3D Systems Deliver Strong Q2 Results Driven by Innovation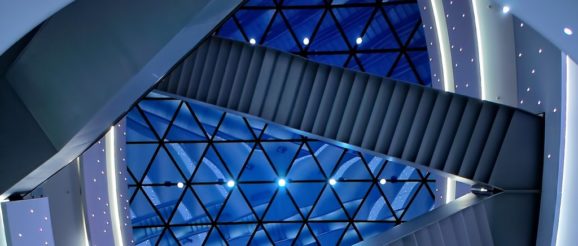 Add to favorites
Over the past few years, many have doubted the success of 3D Systems due to competition and financial issues.
3D printing firm '3D Systems' last week announced strong Q2 results driven by strong revenue growth in printer sales, healthcare solutions and early returns from investments in innovation and the go-to-market, including a partnership set to redefine the factory of the future.
According to the firms Q2 press release: "The company reported 41 percent higher printer revenue on 37 percent higher printer unit sales, 26 percent growth in healthcare solutions, and growth in materials and on demand manufacturing."
Clearly, the firm's commitment to diversifying its offering, specifically in the areas of healthcare, materials and demand manufacturing has resulted in actual business value for customers.
Returns from Innovation investments
Based on the comments from the firm, 3D Systems has begun to see returns that have helped the business to perform so strongly this Q2.
The firm's investments in its product range, enabling the firm to expand into various areas such as Automotive, Healthcare, Dental and Entertainment are likely to be key drivers in producing long term business value for its customers.
According to the firm's official website: "3D Systems end-to-end solutions deliver significant productivity gains to enterprises through innovative use of 3D technologies and expertise, addressing aerospace, automotive, durable goods manufacturing, healthcare and teaching environments."
Another notable piece of news is 3D Systems announced partnership with precision machining form GF Machining Solutions. According to the press release last week: "GF Machining Solutions today announced a partnership that will enhance metal parts production and redefine how manufacturers think about their manufacturing environments".
Also, the press release discusses the competitive advantages of this partnership, which is primarily focused on building efficient and precise production capabilities and reduce cost through the combination of both firms specialities:
"By combining the strength of 3D Systems' innovation and expertise in additive manufacturing with GF Machining Solutions' renowned leadership in precision machining, this partnership will enable manufacturers to more efficiently produce complex metal parts within tight tolerances, and reduce total cost of operation".
Over the past few years, many have doubted the success of 3D Systems due to competition and financial issues.
However, with this strong Q2 performance, coupled with the firm's commitment to relentlessly innovate, it appears that the 1986 established firm, which was "the first 3D printing company in the world" at the time, is on track for bigger and better things.