A Major Development (and Disruptor) in Recordkeeping Innovation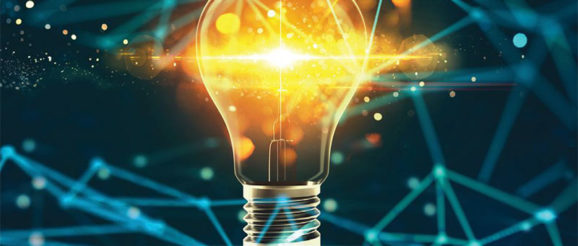 Article Presented By:
Longer life spans and the decrease in defined benefit pension plans mean more people are responsible for their own retirement savings than ever before, and major industry players are stepping in to effectively address the demographic and structural shift.
Yet technology and innovation are still sorely needed in the retirement plan space in general—and recordkeeping in particular.
Transamerica aims to do something about it. The company has invested heavily in its Workplace Solutions platform.
Transamerica's Workplace Solutions will combine employee benefits and retirement plan recordkeeping and administration into one optimal experience, something the company says is digital, as well as service-focused, resulting in better outcomes overall. The company's investment in Workplace Solutions has resulted in a number of differentiators new to the marketplace.
Scott Ramey, senior vice president and head of Workplace Solutions for Transamerica, spearheaded the initiative. An indication of how seriously Transamerica views it, he was specifically appointed to lead the transformation. Ramey sat with 401(k) Specialist for a candid and insightful interview about the company's deep history in retirement plans, where it is now, and the excitement Workplace Solutions is creating for its future.
Q: We keep hearing the word 'transformation' recently when discussing retirement plans and Transamerica and have a feeling it's not by accident. Is it?
A: We began to move to a more functional organizational structure at the beginning of 2016. Before then, we were organized by what we sold rather than by what we do. From a retirement plan standpoint, specifically, we embarked on a recordkeeping transformation to where we have now moved from three recordkeeping platforms into one.
So, it's the culmination of a number of major strategic initiatives. You can probably appreciate that any time you go through major strategic initiatives within an organization of our size and with what we're trying to accomplish within Workplace Solutions, change can be challenging. Candidly, we've been working to, in essence, create a mature workplace organization that integrates a number of different cultures into one.
Q: How did you address the participant experience and what role does digital play?
A: We're taking a three-pronged approach to creating a modern and intuitive digital experience. One is at the participant level; the second is at the advisor and third-party administrator level; and, the third is what we call the workplace experience, which is designed for employers. We need to meet participants and plan sponsors where they want to be met. We need to digitally enable them to perform transactions and have access to data that can lead to better outcomes via our web experience, or for participants, through a smartphone app that enables participants to track their own financial and physical health.
It's really around functionality, self-service capabilities and enhancing the digital experience. We have overlaid our new brand, Wealth + Health, into all that we do.
It's exciting, it's different, and it's a unique brand proposition. We aim to make this the differentiator for Transamerica, and it's one that we believe in fundamentally.
Q: So, you've integrated tools to address both wealth and health together?
A: Yes, everything that we do as an organization is really tied back to the relationship between wealth and health and the fact they're linked to tangible outcomes.
We really think that's a differentiating factor for participants and will help us engage them, and by extension employers, far differently than we have in the past. It's a focus on creating a holistic experience around both physical and financial well-being.
That will be integrated into things like our participant app, where they'll be able to engage in both financial and health-focused journeys. We also have what we call the OnTrack® Communications Program, which is designed to engage participants in an ongoing conversation around wealth and health.
Those connection points really solidify the experience for our participants, and that really ladders back up to employers as well. We're building a digital ecosystem that will enable plan sponsors to leverage plan data to more effectively engage participants.
Q: We've talked about the participant and employer experience, but what about the advisor? What do you want them to know to make their lives easier and/or enhance their business?
A: We want advisors to be aware of the holistic approach we're taking in Workplace Solutions. We also know that at the end of the day, we are ultimately hired as a recordkeeping platform to perform very specific functions, and we need to do it very, very well. We need to be as accurate as possible.
Recordkeeping is a core strength; it's a fundamental that we take very seriously. Most of our business at Transamerica is distributed through an advisor, and we recognize their critical importance to our firm's growth. We want to make sure the experience for the advisor, third-party administrator, participant, and plan sponsor is consistent. We also want to ensure that we continue to deliver an exceptional recordkeeping experience. We want advisors to know that we look at the modernization efforts across our entire platform and continuously find ways to better serve the retirement plan market. This includes focusing on our core strengths, such as recordkeeping, quality service and participant engagement.
Q: It seems to be all about 'ease of use' and 'making it simple' as an industry when engaging participants. How much did behavioral elements and auto-innovation factor in when developing your technology?
A: Participant behavior was significant and a big part of our evaluation process. We recognize that there's a point of entry and there are must-haves for employees to participate, but then we ask, "What can be done above and beyond that?" I think what I outlined earlier in terms of the participant experience and the employer experience in the platforms that we are building, will go beyond what is considered traditional because of the integration of wealth and health.
I think the big behavioral component to the participant experience is going to be the functionality within the new Transamerica app, which is currently in beta. The app allows users to link Apple® fitness tracker or Google Fit™, to track activity like steps per day, and to view account activity, all in one place.
Q: How is the app designed to keep participants on track?
A: There are "journeys" within the app, which are actually pre-programmed experiences that a participant can opt into (creating a budget, a plan to take 10,000 steps a day, etc.). They're intended to get the participant comfortable with setting goals, because setting goals can lead to better retirement outcomes and more interest in actively monitoring their retirement plan. Those are all things that are part of the app and what the participant will be able to engage within a holistic way.
Q: Ultimately, how big of a differentiator are these changes from what's currently available in the marketplace?
A: Here's an example. We talked about the workplace experience, from service, to participant engagement, to the platforms we're building, but one of the unique relationships we entered into recently was with Businessolver®, a benefits administration technology platform. Employees using Businessolver's platform, called Benefitsolver®, will be able to enroll in or update their Transamerica retirement plan during the open enrollment period when they are also selecting the core medical and voluntary benefits offered through their employer. This can help employees see how various retirement plan contribution levels affect their near-term take-home pay, as well as their long-term retirement income goals.
Again, it's about connecting wealth and health, and I think it's worth noting that it's new and different, not only for Transamerica but for the marketplace. Employers have the opportunity to utilize a benefits administration platform with a direct connection to a recordkeeping platform like Transamerica. We think it's a real differentiator that helps us broaden and deepen relationships with our retirement plan sponsors and their participants.