A New Era of Sports Sponsorship: Connecting Branded Merchandise with Circular Innovation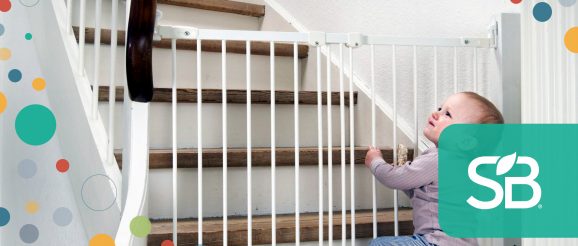 Few activities can unite diverse groups as powerfully as sports, which bring
strangers across the world together for comradery and entertainment. It begs the
question: If society can rally behind an athlete tossing, hitting or kicking a
ball, why is it not easier for people to come together in an effort to better
the planet?
With more than US$71 billion in revenue in
2018,
the North American sports market is one of the largest in the world. And
where there's booming industry, influence follows.
There are cases where sport has been used to propel social issues to the main
stage — the US Women's Soccer Team fighting to reconcile the gender pay gap
and Colin
Kaepernick
kneeling to shine a light on racial inequality. And while organizations are also
making strides in addressing sports' environmental impact — such as
Amsterdam's Johan Cruijff Stadium replacing its seats with those made
from recovered ocean
plastic
— there's still a ways to go, especially in the US.
Estimates of sporting events' impact on the environment are hard to measure —
between direct outputs such as food and plastic
waste
and equipment turnover, and more ambiguous sources such as fan transportation
and venue construction — but researchers all conclude that spectator sports
generate a huge footprint.
And despite leagues and arenas introducing initiatives to curb waste from
concessions and encourage recycling, the science and innovation necessary to
create lasting impact across the board — or the court or field — are missing.
Merging sport and science

Image credit: Dow
That is where Dow and its partners come in — Dow is
committed to advancing a circular economy by collaborating across the value
chain
to help keep plastic materials in use and out of the environment.
Dow recently kicked off its third annual Great Lakes Bay Invitational
(GLBI) — a women's professional
golf tournament focused on delivering "net-positive" social and environmental
value.
Delivering innovative solutions for the sports world, GLBI showcases Dow's
expertise in materials science and demonstrates the company's pursuit of a
circular economy. In addition to promoting environmentally friendly spectator
experiences such as encouraging travel around the grounds via bicycle, this is
also the first GEO-Certified
course on the LGPA tour.
GEO certification requires a five-year sustainability plan and commitment in
partnership with the GEO Foundation to establish sustainability initiatives
and best practices. As a GEO-certified event, the GLBI is planned and executed
with sustainability in focus — from minimizing water, waste and greenhouse gas
emissions to innovating the design of post-consumer recycled solutions.
"This collaborative project reflects how the Dow GLBI teams up to deliver
innovative solutions to help create a sustainable event that minimizes waste to
the environment," said Dow GLBI Executive Director Chris Chandler. "By
collaborating with our partners, we can continue to enrich the Great Lakes Bay
Region and set a benchmark in sustainability for other golf tournaments and
their commercial partners on the LPGA Tour."
At this year's GLBI, Dow is working with key partners KW Plastics, Evolve
Golf, Core Technology Molding Corporation and Shupan Recycling to
reuse and recycle the previous year's high-density polyethylene (HDPE) plastic
mesh fencing into useful golf items. Nearly one ton of this mesh — equivalent to
about 50,000 plastic bottles — has been recycled into 20,000 ball markers and
5,500 divot tools; the mesh from the inaugural event was recycled into golf
tees. This effort contributes to the roughly 78 percent of waste generated at
the event that is recycled or
reused
— a 10 percent increase from GLBI's inaugural year.
"Our partners went above and beyond to create the ball markers and divot tools
for this year's Dow GLBI," said Toby Smith, Senior Customer Manager, Dow
Packaging and Specialty Plastics. "It's only by working together with other
like-minded organizations like these that we'll continue to discover and scale
sustainable solutions that extend the useful life of materials and the resources
that go into making them. I can't thank them enough for the collaboration."
The Dow-LGPA partnership is transforming the old model of detached sponsorship
by working together to integrate best practices into operations & events,
establish new sustainable tour-wide policies, provide education, guidance and
tools to support events and partners, and inspire others to get involved.
Scaling the model beyond golf
Dow believes golf has massive potential to help catalyze change, especially
around sustainability. It is a game with a strong connection to the land and
growing, global interest from diverse players and fans who recognize that
courses around the world will be increasingly impacted by climate change if
there is not urgent action.
But golf is just one sport.
The global sports sponsorship market was worth an estimated US$57 billion in
2020 and is expected to grow to almost US$90 billion by 2027
(Statista).
These billions coming from brands that have power. What if that power was
directed toward things such as building a more inclusive future or healing the
planet?
It begs the question: How is your business developing initiatives that align
directly with your brand's values?
Investing in sustainability in sports is good for the planet, for people and for
business. Connecting sports and sustainability is just one way to start.