A Strategic Technology Innovation Communication Solution in the Lodging and Hospitality Industry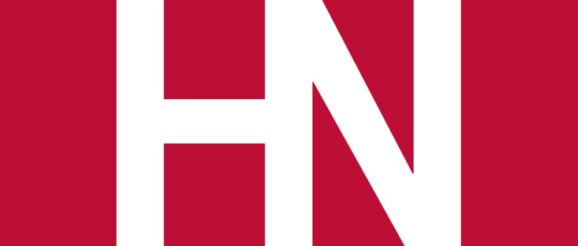 Guest communication plays a key role in the hotel guest experience. It influences guest booking decisions, sets expectations prior to arrival, and ensures guests feel welcome and well taken care of during their stay. In recent years, however, customer communications have changed dramatically. The number of communication channels has expanded, with companies implementing an average of 3.5 new channels as a result of the pandemic. More consumers are choosing to interact with businesses on digital channels over in-person or the telephone. And the speed of mobile communications has created higher expectations than ever before for real-time responses. Furthermore, guest staffing shortages have left hotels challenged to maintain service standards. Guest communication is the sharing of information between a hotel /hospitality firm with guests. This can be, on the web, in person, on the telephone, or through digital channels like SMS, email, live chat, WhatsApp, and Messenger. The method which hotels communicate with their guests has important ramifications for creating an optimal guest experience.
An example of a cloud-based communication and interaction solution that supports the entire guest journey from the pre-stay of the guests to the end of their stay is Nevotek. With communication solutions that provide an uninterrupted guest experience, it can manage interactive services offered to guests end-to-end and integrated. In addition to interactive IPTV, IP phone, Digital Signage services, and Guest internet management, Nevotek also offers industry-leading "contactless" applications and featured smart messaging services to enhance the guest experience and create loyalty. The most important advantages of these services are that they are managed thoroughly on a single server and use a single database and a single interface away from complexity. All Nevotek services are available in the cloud or on-premises.
The system created by Nevotek is capable of self-checking and fixing a potential connection issue. Nevotek is the brand that revolutionized the "personalized guest experience". Today, with 20 years of international industry experience in a wide range from the USA and Latin America to Jamaica, the Caribbean, and Turk & Caicos Islands, from Europe to EMEA, it offers not only a product but also a set of integrated and personalized services that will create guest loyalty and increase revenue.
Dr. Muhittin Cavusoglu, Ph.D., is the Director of the NAU School of HRM Digital Innovation Center and an Assistant Professor in the School of Hotel and Restaurant Management at Northern Arizona University (NAU). He teaches Hospitality Information Technology courses at NAU. The Hotel and Restaurant Management program at NAU prepares students for management positions in hotels, offering a wide range of job opportunities globally. Dr. Cavusoglu was searching for real-world industry applications to demonstrate to his students. Nevotek's innovative and state-of-the-art products in more than 50 countries attracted his attention at one of the conferences he attended. He believes that interfacing with real-world industry applications better prepares his students for their future careers because they learn and test these products before utilizing them in the industry. For this purpose, he collaborated with Nevotek and started to teach their products in his classes as a subject of his lessons. These products garnered the attention of his students and sparked great interest in them. By partnering with Nevotek, Dr. Cavusoglu created a rewarding learning experience for students who benefited from using Nevotek's products in his classes. After using the NevoTV app, one of his students, Shannon Regan said: Nevotek is such an amazing advancement in today's industry. It gives the guest a personalized experience and opens the door to so many possibilities. Inclusions of multiple language options, connection to streaming services that guests are interested in, voice assistant, etc. are great additions to elevate the overall guest experience!
NevoTV is an interactive IPTV application to boost guest experiences through in-room TV, infotainment, control, and connectivity services. It includes NevoTouchless and SoftPhone capability to manage the guest room telephone and TV through guest mobile devices. It does NOT require an app download. It enables TV and video streaming as well as various integrated value-added services for Hospitality and Healthcare companies in the most effective and cost-efficient ways. While providing classical IPTV services;
Nevotek developed the NevoTouchless solution in the first months of the COVID-19 outbreak. With this new application that enables in-room TV, telephone, and mobile application to be used "contactless" in the hotel industry, it went beyond the classical mobile applications and brought all systems using IP protocol such as TV remote, room telephone, ventilation, and lighting to the guest mobile device.
SoftPhone, a virtual phone application, which is a first in the industry with its phone feature and which they believe will take the customer experience to the next level, was integrated into contactless solutions for the first time. Thus, it becomes easier for guests to access hotel services quickly and without contact via their smartphones.
In addition to providing Restaurant, Concierge, and Information services that are included in the classic hotel applications, it uses QR code technology over IPTV in the rooms, allowing hotel guests to have a unique experience without the need to download any application. The points where they differ from the classical systems include:
Grace is designed to improve direct communications between Hotels and Guests. The Grace team works more efficiently, upsells ancillary services, quickly responds to guest requests before, during, and after their stay, and increases guest satisfaction. The main features of Grace are:
These luxury features distinguish the solutions produced by Nevotek from those produced by its competitors. All the products developed by Nevotek are 100% owned by themselves and they can provide maintenance support service remotely anywhere in the world. Around the globe, Nevotek serves more than 3000 hospitality properties, with dedicated and happy customers using the same product for many years.
In conclusion, the Nevotek products described above provide a strategic technological advantage to hotels to meet and exceed guest services and expectations.
About Northern Arizona University – School of Hospitality and Restaurant Management
Northern Arizona University is a higher-research institution providing exceptional educational opportunities in Arizona and beyond. NAU delivers a student-centered experience to its nearly 30,000 students in Flagstaff, statewide and online through rigorous academic programs in a supportive, inclusive, and diverse environment
The School of Hotel and Restaurant Management, which resides in The W. A. Franke College of Business, aspires to be the premier hospitality leadership school providing innovative, multiculturally-focused, student-centered learning experiences, both in-person and through distance-learning programs.
The W. A. Franke College of Business provides a diverse, close-knit class experience for students from varied backgrounds, including first-generation, veteran, out-of-state, urban and rural. Businessman and entrepreneur, Bill Franke, provided a transformative $25 million gift because he recognized one of our key values: opportunity is for everyone. The support and business education our students receive directly impacts the well-being of NAU and all of Arizona. At Franke, you will become a force for change no matter where you go.