A year of growth and innovation: Our product highlights from 2022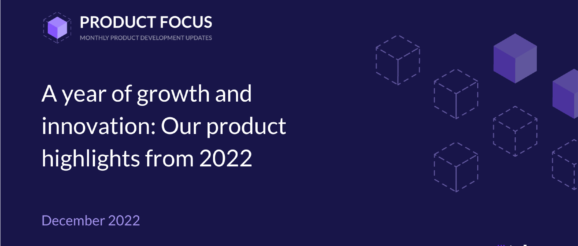 Product Focus
A year of growth and innovation: Our product highlights from 2022
This content is taken from the monthly Product Focus newsletter in december 2022.
🎉 Happy New Year! As 2022 draws to a close, we are proud to reflect on all the progress we have made with our product this year. We have made significant improvements in security, scalability, user experience, and connectivity for liquidity and DeFi. Below, we've listed the key achievements:
Security and scalability are essential
We have accomplished great strides in terms of security and scalability. To ensure security, we have conducted comprehensive security audits of our smart contracts and platforms, including penetration tests, code reviews, and preparation for the SOC2 certification. Additionally, we implemented innovative scalability features:
Blockchain Indexer
We launched our own indexer and nodes management system to interact with blockchain and eliminate any downtime. It increases our capacity to handle thousands of tokens in parallel. 
ERC3643 Onchain Factory
This feature enables issuers to deploy all of the ERC3643 smart contracts with one single blockchain transaction, as well as use the same address on every EVM compatible blockchain if issuing multichain tokens.
Upgradable ERC3643 V4
The version 4 of the ERC3643 smart contracts provides upgradability via proxy smart contracts that delegate their logic to an implementation contract to add more functions or fix any vulnerability.
Enhanced UX for issuers and investors
The T-REX platform is now the most user-friendly tokenization solution on the market, even for those unfamiliar with blockchain technology. We have streamlined the process of issuing tokens and onboarding investors, making it easier and more intuitive than ever before.
LEGO-like onboarding modules
Qualification:
This module enables platform owners to set up a customized website with smart workflows to check the eligibility of investors.
Subscription:
This module allows qualified investors to purchase tokens with different currencies and payment methods.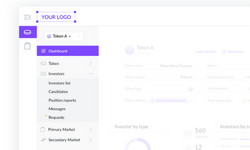 Vertical menu
As the T-REX Servicing now has a lot of features, we had to switch from a horizontal menu to a vertical menu to improve the UX. By doing so, it improves the organization and navigation of the platform.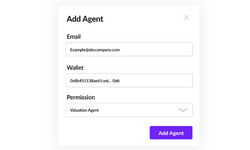 Token agent management
This feature allows issuers to easily add or remove agents with specific permissions, enabling them to delegate responsibilities to the appropriate parties.
Connectivity for the ecosystem to access liquidity and DeFi
As a technology enabler for our customers, we have to ensure that tokens issued with the ERC3643 standard can connect and interact with the service providers they need, from issuance to secondary trading.
We are proud to have achieved this, and we are now going even further by enabling DeFi. This allows our customers to access a wider range of services and opportunities, strengthening their position as leading innovators to quickly conquer the new market.
Built an interoperable ecosystem
We integrated dozens of service providers to the ERC3643 ecosystem, which now covers the entire value chain. Tokens issued with our solutions are interoperable with all of them.
DINO distribution network
Assets tokenized with the ERC3643 standard are immediately interoperable with DINO to access liquidity provided by trading venues and distributors in the network. Partners are regularly being added.
Permissioned DeFi SDK
The ComplyDeFi SDK is an easy-to-integrate tool that enables Web3 developers to launch permissioned DeFi protocols via verifiable credentials of identities to restrict participation, paving the way for institutional DeFi.
I am proud of the progress we have made this year, and I am excited about the possibilities that the future holds. I am confident that, with your continued support, we will continue to grow and innovate, delivering even greater value to you.
Let's toast to a new beginning and all the exciting possibilities that await in 2023!
This monthly Product Focus newsletter is designed to give you insider knowledge about the development of our products. Fill out the form below to subscribe to the newsletter.
Tokenize securities with us
Our experts with decades of experience across capital markets will help you to digitize assets on the decentralized infrastructure. 
The post A year of growth and innovation: Our product highlights from 2022 appeared first on Tokeny.