About GIANT – Europe's greatest HealthTech innovation festival. « Inspiring Interns Blog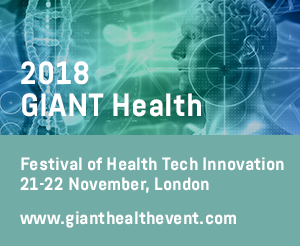 What is GIANT Health?
GIANT = GLOBAL INNOVATION AND NEW TECHNOLOGY
An international community of people whose business is health, centred on an annual very large flagship event and supported by an ongoing stream of knowledge and connection sharing, to drive healthcare improvements and value from innovation.
Our Purpose
To improve the health and well-being of people around the world,
By promoting and facilitating innovation in healthcare technology,
And supporting health-tech entrepreneurs.
Within this, our mission (why we exist) is to:
Inspire anyone whose business is health, to
Connect with important and innovative opportunities that will
Accelerate their commercial success and
improve health outcomes faster.
Our event
GIANT Health serves its community mainly by a single significant annual event:  The GIANT Health Event (currently London, November) www.gianthealthevent.com
GIANT brings together an audience of 1000s of people who care passionately about improving health outcomes:e.g. major health corporates (insurance, pharma), health consultancies, clinicians, investors, NHS leadership, training and innovation hubs, public sector support, accelerators, health-focused start-ups , SMEs and entrepreneurs.
We are a magnet attracting and driving connections between health corporates and innovators.
It's more than an event – it's designed for and by people whose business is health – as well as the annual flagship event each November, there is a newsletter with over 100,000 subscribed email addresses, a monthly TV show with disruptive live and ongoing productive connectivity amongst the community to drive themes and help innovation to flourish.
As we are a "Festival," as well as the main stage, we host an incredible array of useful tracks, developed and delivered by partner companies (e.g. Medical organisations, incubators, public sector support, legal, technology experts/consultancies, start-ups, clinicians). These are either specialist audience, technology in focus or business boosters.
This year we have Hospital CIO/CCIO, Nutrition Tech, Pharma, Clinical Trials Connector (TLA), Blockchain, AI, Immersive and Wearables.  We are also supporting the business side with a session (in development) on Evidence & Validation and Delivering to the Care and Ageing market.
Important: 
There is no "blockbuster" dedicated Health event in Europe – but we're on the journey to deliver this. We are a magnet for entrepreneurs and those who want to collaborate with them and support them – we offer a platform for the whole ecosystem to connect to grow.
Valuable:
Innovation has no value unless it reaches the market. And most events end with the closing drinks. GIANT is different. You don't just attend and event – you join a vibrant, collaborative community, whose shared mission is to improve health outcomes faster. The whole GIANT team works actively throughout the year within the health tech ecosystem, so we can enable members of our community to accelerate their health tech business goals.