Africa Proptech Forum to pioneer innovation in real estate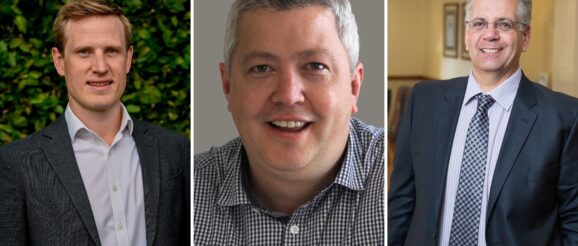 The much-awaited Africa Proptech Forum is set to kick off on 11 October 2023 at the Marriott Hotel, Melrose Arch in Johannesburg, South Africa. Presented by industry giants MRI Software, BrollTech, and Admyt, this event is a beacon of opportunity for decision-makers in both the technology and formal property sectors across the African continent.
The Africa Proptech Forum is billed as the continent's premier event tailored specifically for professionals at the intersection of technology and real estate. This year, the event coincides with the renowned #API2023 Summit, a synergy that promises unprecedented opportunities for collaboration between tech innovators and real estate experts.
Mark Fairweather, MRI SA director, emphasised the significance of technology in the property management industry, stating, "We want to hear about the difficulties people are facing in their business to discover how technology can help and solve issues now and, in the future, ensuring innovation is aligned with reality."
Broll Property Group chief executive Malcolm Horne highlighted the strategic importance of the event, stating, "Sponsoring the forum elevates Broll's commitment in the proptech space. It highlights our expertise and willingness to drive industry progress, which can bring solutions to the tech-thirsty market."
Kfir Rusin, consultant for Admyt, expressed excitement about the event, stating, "The Africa Proptech Forum provides the perfect platform for us to achieve this mission," referring to their endeavor to usher in a ticketless, digital parking future in Africa.
One of the key highlights of the event will be the unveiling of insights from the SA Proptech Sector Research Report, presented by Africa Proptech Forum partner REdimension Capital. Peter Clark, managing partner of REdimension Capital, said, "Proptech is crucial for the real estate industry as it drives value and efficiency through automation, greater transparency, improved sustainability and an enhanced user experience."
The event will also witness the announcement of the winner of the fiercely contested Africa Proptech Startup competition by Investec, showcasing the most promising startups in the African proptech landscape.
With the stage set for ground-breaking discussions and collaborations, the Africa Proptech Forum 2023 promises to be a pivotal moment for the African real estate industry, where innovation and technology converge to shape the future of property management and ownership across the continent.
READ NEXT: Katapult backs 23 early-stage climate and oceans innovators
The post Africa Proptech Forum to pioneer innovation in real estate appeared first on Ventureburn.