Alianza Raises $61 Million for Expansion and Innovation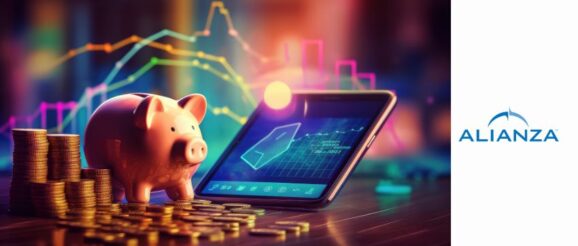 Alianza has raised $61 million which it will use to expand its sales team by 400 percent and innovate cloud communication solutions for service providers.
In December 2022, Alianza committed to spending $200 million on research and development to accelerate cloud communications growth. Part of this money raised will go towards fulfilling this promise.
The funds were acquired from an undisclosed syndicate of investors and strategic partners, as well as debt financing from Texas Capital Bank.
Brian Beutler, Founder and CEO of Alianza. commented on the investments:
"As the industry rises to face new market dynamics and rapidly evolving innovations in technology, recent investments in Alianza mark another milestone for the company, reinforcing the power of our full-stack capabilities to enable service providers to meet the future from a position of strength.
The cloud communications platform provider's latest round of fundraising represents a 70 percent increase in its company valuation since March 2021.
Moreover, the third quarter of 2023 marks the ninth consecutive year of quarter-over-quarter revenue growth for Alianza.
The company believes it has "substantial" future market opportunities, with over 100 million voice lines in North America nearing end-of-life that are ready to transition from legacy TDM and Softswitch infrastructure to the cloud.
The pressure to move to cloud solutions has only intensified over the past year, according to Alianza. Over-the-top competitors continue to release new innovations, leaving legacy networks further and further behind. As a result, communications service providers are becoming marginalised, limiting their abilities to compete for service revenue.
Not only is the 'cloudification' of core communications networks a critical component of innovative retail solutions for service providers, it is also a necessity in order to leverage generative AI capabilities.
Alianza has been on a mission to prove to service providers that moving to the cloud is beneficial for some time. Last year, Beutler spoke at the UC Partner Summit 2022 about the reluctance of some service providers to use cloud communications platforms despite the advantages they offer.
He also referenced Metrigy's 2021-2022 global study on workplace collaboration, which found that 47.5% of companies now rely fully on the cloud. Beutler believes this will change the marketplace dynamics as there will be increased pricing pressure and more competition relating to products.
Brent Kelly, Principal Analyst in Omdia's Digital Workplace Practice, spoke about the value that Alianza can bring to its service providers: "Service providers are seeking next-gen voice and unified communications solutions as their existing infrastructure reaches end-of-life, and they look to improve their positioning in an increasingly competitive market.
"In order for service providers to thrive, they must become more than broadband network operators. They must reduce their cost-of-service delivery while improving the end-user customers' experience.
"They need to transform from telcos to tech-cos. Alianza is well positioned to help service providers as they navigate this transition."
Last month, Dag Peak, Chief Product Officer at Alianza told UC Today's David Dungay about the challenges for service providers moving beyond legacy voice, and why they should be looking to compete with ORR providers in the new world of communications.