Alliance for mRNA Medicines launched to accelerate global innovation – PMLiVE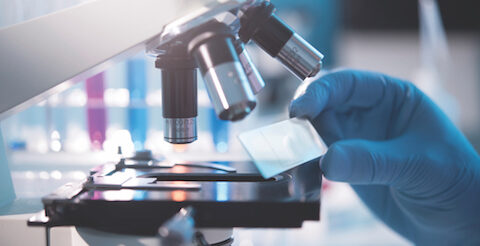 A group of 31 biotechnology, biopharma and life sciences companies and educational institutions have launched the first global organisation dedicated to advancing mRNA medicines.
The Alliance for mRNA Medicines (AMM), which issued its first announcement at the International mRNA Health Conference in Germany, is now the only scientific and policy organisation singularly focused on global mRNA innovation.
It also serves as an advocate for policies before legislative and regulatory bodies in North America, Europe and Asia to support innovation, define regulatory standards and enhance patient access to mRNA medicines.
The AMM states that its mission is to "propel the future of mRNA medicine, improve patients' lives, and advance scientific knowledge by convening and empowering mRNA industry leaders, innovators, scientists and other key stakeholders".
Founding members of the organisation include BioNTech, CSL, CureVac, Ginkgo Bioworks, Ethris, Johns Hopkins University, Mayo Clinic, Replicate Bioscience and Verve Therapeutics.
"This is a pivotal moment for mRNA medicines," said Andy Geall, chairman of the AMM board and co-founder and chief development officer of Replicate.
He continued: "With the founding of the Alliance for mRNA Medicines, our community is now poised to champion scientific standards and public policies that will spur future mRNA breakthroughs – from halting chronic disease to erasing cancer."
mRNA is a molecule that contains genetic instructions that direct the cells to make a protein, or a piece of a protein, using the body's natural machinery.
The potential of the approach was brought to the fore during the COVID-19 pandemic and mRNA vaccines, including those from Moderna and Pfizer/BioNTech, have now been used globally to protect against the virus.
The promise of the technology was further recognised last month when the Nobel Prize in Medicine was awarded to Katalin Karikó and Drew Weissman for their discoveries that enabled the development of effective mRNA vaccines against COVID-19.
The Nobel Prize committee said at the time of the announcement: "Through their groundbreaking findings, which have fundamentally changed our understanding of how mRNA interacts with our immune system, the laureates contributed to the unprecedented rate of vaccine development during one of the greatest threats to human health in modern times."
Beyond COVID-19, the flexibility and speed with which mRNA vaccines can be developed pave the way for new vaccines against other infectious diseases, and mRNA is also being explored as a way to deliver therapeutic proteins and potentially treat some cancer types.