American Hospital Association opens new Center for Health Innovation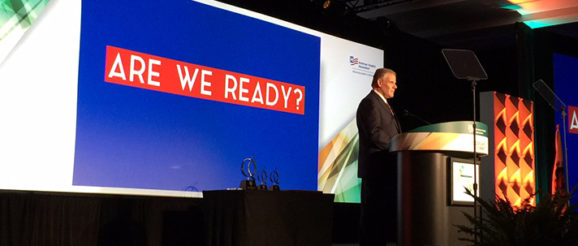 In an announcement that's a welcome coincidence with HIMSS Media's ongoing Focus on Innovation this month, the American Hospital Association has unveiled its AHA Center for Health Innovation – a project it said is meant to give inpatient providers resources to cope with the rapid change happening across healthcare.
The goal of the center is not just to help health systems manage and respond to that change, but to enable them to proactively take advantage of innovations, officials said.
The Center for Health Innovation's work will focus first on market intelligence, enabling strategic partnerships (both within healthcare and outside of it) and providing new leadership development support, AHA officials said.
Among its specific opportunities, the center will give health systems regular updates and perspective on some of the seismic forces reshaping healthcare, and help hospital decision-makers make sense of how they'll impact care delivery and the bottom line.
Another aspect of the center is a big role for the AHA Innovation Challenge, designed to help find and promote new successful initiatives by convening creative thinkers, catalyzing their ideas and scaling up the technologies that emerge from it all.
And with its Innovation 90 Boot Camps, AHA is offering a three-month coaching program to help familiarize hospital leaders with new the various innovation frameworks being used across all industries, such as design thinking, agile development, iterative prototyping and more.
"Innovation isn't limited to Silicon Valley," AHA CEO Rick Pollack said in a statement. "Hospitals and health systems across the country have been incubators of innovation. The center will help us disseminate what is working, as well as test new ideas to improve outcomes and increase value and affordability."
Focus on Innovation
In September, we take a deep dive into the cutting-edge development and disruption of healthcare innovation.