An Interview With a Slack Product Manager About Innovation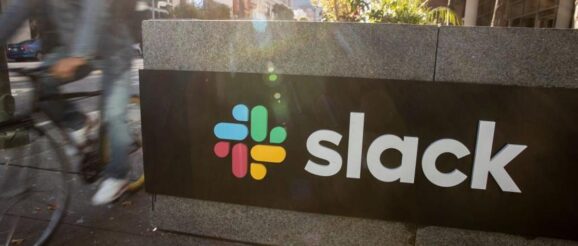 For our series on innovation, Gizmodo spoke to Olivia Grace, senior director of product management at Slack's headquarters in San Francisco, about recent and upcoming changes to the company's flagship chat software.
Gizmodo: How does Slack think about innovation? How does the company try to entwine it into daily work? Is it one person's job, like a chief innovation officer, or everyone's responsibility?
At Slack, innovation is everyone's role. We do also have an innovation team who spend less time on things like maintenance and focus on finding new areas where we can expand Slack's functionality. When Slack lands on something we want to explore, we might also spin up a new team to go deeper on those ideas. For example, we've recently spun up a group that's experimenting and building on Slack's generative AI offerings.
We do things a bit differently at Slack, and one of our more unique approaches to innovation is how we prototype a path. What that means is we literally build new ideas right into our product as we prototype, instead of spending much time shopping around paper designs or decks. Product design isn't just something we do in theory – it's part of our team's daily lives and we make sure we like what we're putting out. We're encouraged to not only think of new ideas, but build them and see how they work in practice.
Our product principles guide every decision we make:
Ultimately, we turn to our customers for the strongest pulse on where we should be iterating and innovating. Their feedback is not just invaluable – it's the most important aspect. We take an inclusive approach, gathering feedback from users across geographies and industries as well as those with diverse needs to ensure changes we make truly resonate with everyone who uses Slack. We spend a lot of time focusing on incremental (but still important!) changes to Slack that move the needle day-to-day for our customers. We always want to make sure that Slack is delightful to use – this helps us do that.
G: How has the company's last product changed user behavior? Where did the idea come from?
Our users were looking for ways to eliminate tedious and administrative work. Especially now, customers are really focused on maximizing their budget and tech stack, and finding efficiencies in their resources wherever they can. We'd heard from our users that they wanted more functionality to automate complex processes, and for workflows to be more discoverable in Slack.
We needed to bring the automation creation process closer to our users and make it more readily accessible. As a direct response to that, we recently added new functionality to Workflow Builder, a popular tool in Slack that lets anyone create custom workflows and automate processes, to make it easier for users to discover, share, and build workflows that help organizations drive productivity.
Users can now add links to workflows so they can be sent directly to teammates in channels and DMs, and we're expanding our library of steps to choose from, as well as introducing conditional logic. What this means is that anyone in any function across organizations can now build their own paths to automating time-consuming tasks, right within Slack.
Advertisement
Previously, our users might have needed support from a developer to create the right workflow, or just resorted to manual solutions and carried out these tasks and processes on their own. Each week, our users launch 10.5M workflows in Slack, and 80% of those using Workflow Builder are non-technical – it was critical we made this tool valuable and usable for everyone, so anyone could reap the benefits of automation without needing to learn a line of code. We've made it easier for all our users to become builders, and it's exciting to see customers using Workflow Builder as a key part of their automation journeys.
One example is Shipt, which uses Workflow Builder to automate its IT processes and triple the speed of providing internal support so they can get back to serving customers. There's also Verizon, which leans on the Slack platform to help teams outside of IT create their own automations with Workflow Builder. Verizon's Wireline Network Operations team, for example, uses workflows to coordinate field technicians for service calls.
What features is Slack testing next?
Actually, we just announced a redesign! We're really excited for our customers to get to know the new interface, and we'll be listening closely to feedback as we roll this out over the coming months. While Slack started as a way to communicate with colleagues, it's grown to be so much more – and this new interface brings all of the functionality within Slack's productivity platform together in a more streamlined way.
It's probably no surprise that our customers are very focused on AI, and how to automate and accelerate their work. Our vision is to see AI change the way teams operate in Slack, making their day-to-day processes more seamless and intuitive, and helping them meet their objectives more efficiently.
Generative AI in particular is an exciting area of future innovation for us to transform how work gets done. Our vision for how we're bringing AI capabilities into Slack can be broken down in three core parts. The first is native AI right in Slack – a place where customers are already centering their collaboration, conversation, and knowledge sharing – to drive better decisions. AI-powered conversation summaries or AI-enabled writing assistance are early examples of native capabilities, but there's much more potential, such as generative AI models prompting users to create workflows based on conversations. This is only the start of what we can build.
Secondly, customers will also be able to use the generative AI app integrations that work best for them, like Claude by Anthropic or even build their own no-code integrations and workflows using our platform and APIs. And finally, we recently announced Slack is becoming the interface for Salesforce's Customer 360 solutions. This means our customers can more easily get real-time customer data insights from the Customer 360 right in Slack.
We're still in the early days of exploring AI in Slack, but we have a unique advantage in using this technology to help our customers – generative AI in Slack, and partnerships with generative AI leaders, will make all the productivity capabilities within Slack that much more powerful.
What does the company see as next on the horizon for innovation in social media and office communication? Does Slack see itself firmly in one of those categories or as a mix of both?
At its core, Slack is a tool for business, designed to help teams communicate better and more collaboratively so everyone can do their best work. While we certainly see a lot of workplaces utilize Slack as a "digital watercooler" of sorts to facilitate company culture, Slack is largely used as a productivity platform, serving as a team's command center.
There are a lot of features that inspire delight and happiness in using Slack which can feel a bit like using social media, like emojis and reactions. Emojis make Slack a supportive environment to grow your relationships and bring a more friendly nature to the work day, but they're also a proper method of work communication. Slack just feels more human than most work tools, which our users appreciate.
As for what's next, AI continues to be a crucial focus area for development. This is true across tech more generally, but especially in workplace tools. It's top-of-mind for our customers, as I mentioned, and it's a priority for our partners. We're seeing all kinds of interesting applications on the horizon that aim to automate processes and boost the quality of work outputs. There's so much promise in AI, and realizing that promise could fundamentally change how we work. It's an exciting time to work on these challenges.
Where does Slack see opportunities for innovation outside of its core product?
One of our greatest assets and biggest differentiators is our open, interoperable platform, which lets users choose what tools to use and how they want to work in Slack. Our platform and the 2,600+ apps in our App Directory supplement and enhance the value of Slack's features, allowing for customization and flexibility. Our customers are eager for a more streamlined, centralized way to access the various tools they use to get work done, so they can get the most out of their investments and boost productivity – our newly rearchitected Platform will be the key to some exciting new capabilities and functionality in Slack.
Advertisement
Workflow Builder, for example, will be a supercharged no-code tool that puts the power of automating Slack and integrating everyday tools directly into the hands of users. The functions and workflows you create will become infinitely remixable with new ways to combine triggers, inputs, and outputs with functions for the software you use most.
The new platform makes it easier for users to create more powerful solutions, faster, regardless of technical expertise. And by layering this automation on Slack, teams can bring the important information and work from across their business – and across organizational boundaries using Slack Connect – to where people already collaborate and make decisions.
We're also focused on building out our platform with deeper integrations. To that end, we recently announced Slack Sales Elevate, which is our first-ever solution that tailors Slack for a particular end user – in this case, Sales teams. We designed an entirely new, native experience in Slack that deeply integrates with Salesforce Sales Cloud data, and AI. And we're just getting started.
And one last question, a bit more fun than serious, that we're asking everyone in the series: Are the following five things overhyped, under-hyped, or appropriately hyped, and why?