Andreessen Horowitz Backs Nym's $300M Privacy-Centric 'Innovation Fund' – Decrypt
Posted on October 29, 2023 by Design in Design Innovation | 0 Comments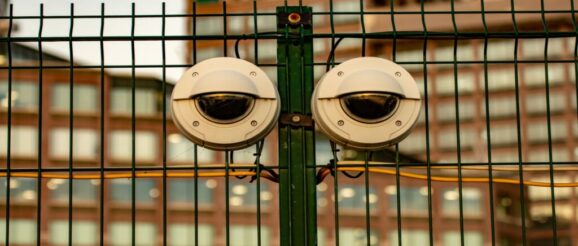 Decrypt's Art, Fashion, and Entertainment Hub.
Nym Technologies, a privacy-focused infrastructure provider, today launched its Innovation Fund program aimed at offering financial support for Web3 creators, developers, communities, and privacy proponents across all stages of project development.
The initiative, first teased in May 2022, is backed by Nym Technologies' venture capital investors such as Andreessen Horowitz (a16z), Polychain Capital, Greenfield, Huobi Incubator, Eden Block, HashKey Capital, Figment, Fenbushi Capital, OKX Blockdream Ventures, KR1, and Lemniscap.
Collectively, they have committed up to $300 million in funding through direct pitches, targeting individuals and groups with a strong commitment to developing privacy solutions using Nym's tech stack. Nym uses a "mixnet" to shield user data, including transaction content and metadata, from surveillance.
"Although the basic mixnet design remains the same and many of the nodes involved have been there since testnet, Nym has evolved over the last year primarily by working on the SDKs to make it easier to integrate against, both in Rust and Javascript via WebAssembly," Nym CEO Harry Halpin told Decrypt.
The Swiss-based firm, which to date has raised a total of $24.9 million in funding, including the $13 million Series A round led by a16z, launched its privacy-focused decentralized identity platform in 2020 on the Cosmos SDK.
"That's why we are launching the Nym Innovation Fund now," said Halpin. "We now believe it should be possible for ordinary developers who are not experts in privacy to easily integrate against Nym. Any zero-knowledge project definitely should."
Applications to join the fund are open starting from November, with an initial focus on Nym-compatible Web3 wallets, Remote Procedure Calls (RPCs), and the broader category described as "public good services."
The latter covers open-source projects offering essential resources, tools, infrastructure, or initiatives that benefit the wider Nym ecosystem.
However, according to the company, the Nym Innovation Fund also extends to all other innovative concepts and categories, with the program's selection process giving precedence to projects seeking to enhance user privacy or those endorsing open-source collaboration.
"We are even more interested in blue-sky projects that creative devs come up with that we can't even imagine," said Halpin. "Of course, censorship resistance and other topics relevant to usage would be interesting, but so would anonymous file-sharing for whistleblowers or an anonymous social network to preserve freedom of speech, and more!"
According to him, the VCs Nym is going to introduce teams to "have very diverse interests, although they all want to see Nym as part of the project."
Nym looks to the future
Today's news also comes hot on the heels of Nym Technologies publishing a revamped road map, which includes the introduction of Nym VPN, a decentralized service expected to make network communication even more private.
These include private payments, which, according to Nym, will support "everything from credit cards to Bitcoin, and convert these via NYM tokens to anonymous credentials for the mixnet—meaning a steady stream of NYM tokens circulating through the ecosystem."
"The largest change to Nym is the consideration to make it available as an easy-to-use decentralized VPN," Halpin told Decrypt. "However, this work is still ongoing and while it is very exciting, as it would really increase usage of the network, we are not asking third-party developers to limit their imagination to VPN."
1/10 🚀 The Nym roadmap has been refreshed! Dive in to discover the future of consumer Nym VPN, zk-nyms on Nyx chain, enhanced censorship resistance, and more rewards. A thread: 🧵 pic.twitter.com/CKW2NgJ0mV
When it comes to Nym's privacy-preserving payments, the key component of this approach are zk-nyms—an anonymous credential system that leverages zero-knowledge technology and can be used to prove various things, including that a user has paid for a certain service.
"The main goal that has not yet been achieved is the use of zk-nyms for payments, but that is also on track," Halpin said. "Still, developers can build on top of Nym mixnet right now as long as their application is free or they use some other third-party payment solution, such as their own blockchain so I don't see this as a blocker right now on the Innovation Fund."
In addition to the Nym Innovation Fund, the introduction of the Nym Grants program brings a range of opportunities, including funding, developer support, mentorship, marketing expertise, community involvement, connections to venture capitalists, and expert operational guidance.
Projects chosen through the Grants program may also be eligible for increased exposure and investment from the Nym Innovation Fund, which will offer vital financial assistance for these projects to grow and succeed.
To facilitate these efforts, Nym will organize various hackathons and accelerator programs designed for groups of participants.
Edited by Liam Kelly. 
Stay on top of crypto news, get daily updates in your inbox.