Apple's Next Big Surprise? 'xrProOS' Trademark Filing Hints At Exciting New Innovation – Apple (NASDAQ:AAPL) – Benzinga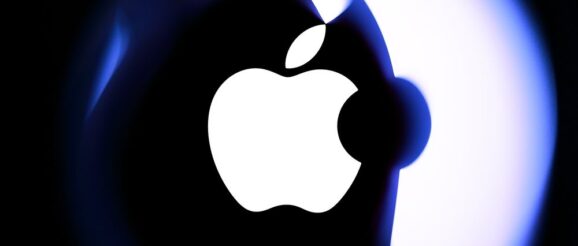 With the highly anticipated WWDC 2023 just around the corner, Apple Inc. AAPL seems to be surreptitiously submitting trademark applications associated with its AR/VR headset, keeping tech enthusiasts buzzing with excitement. 
What Happened: Last week, a shell company called "Deep Dive LLC," based in Delaware, filed a trademark application for "xrProOS" in Argentina, Turkey and the Philippines, featuring Apple's SF Pro font stylization, according to online records' first spotted by MacRumors. 
Earlier this month, the aforementioned company submitted a trademark application for "xrOS" in New Zealand, utilizing the SF Pro font, leading to strong indications that the Cupertino-based tech giant is likely the driving force behind these filings, as it takes proactive measures to safeguard its intellectual property related to the anticipated mixed reality headset.
According to the report, Deep Dive LLC extended its application for "xrProOS" to Australia, New Zealand and the U.K. — however, in these countries, the company omitted the SF Pro styling. 
Unsurprisingly, records suggest that Apple initially sought the trademark in Jamaica last month – a strategic move as the country's lack of searchable online trademark database aids in preserving confidentiality. 
For the unversed, Apple is expected to debut its mixed reality headset during the WWDC keynote on June 5 and release it to the general public later this year. As per tech experts, the headset may bear a price tag of around $3000 in the U.S. — relatively more than its competitors. 
Why It's Important: The latest trademark filing of the name "xrProOS" raises intrigue about its purpose and connection to Apple's next potential "iPhone moment." Bloomberg's Mark Gurman previously reported that the company's operating system for its headset is named "xrOS" internally, leaving room for speculation that "xrProOS" could align with Apple's existing branding strategy.
However, at this point, these are all speculation and Apple may be merely taking precautionary measures, the report stated. 
Check out more of Benzinga's Consumer Tech coverage by following this link.