Apple's silent AI revolution: Tim Cook sheds light on balancing privacy and innovation – NotebookCheck.net News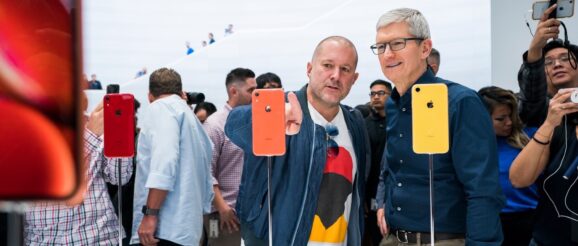 In recent years, the tech industry has witnessed truly significant advancements in artificial intelligence services. Innovations such as ChatGPT from OpenAI and Google's Bard have captured the attention of both tech enthusiasts and casual users alike. However, one notable tech giant has remained relatively silent on this front: Apple. While Apple's commitment to privacy has long been celebrated, its cautious approach to collecting user data may pose challenges in harnessing the power of AI. 
Apple's CEO Tim Cook's statements during its recent earnings call hint at the company's stance on AI. He stated :
If you zoom out and look at what we've done with AI and machine learning and how we've used it, these are fundamental technologies integral to every product we ship. And so just recently, when we shipped iOS 17, it had features like Personal Voice and Live Voicemail. AI is at the heart of these features.
Cook's remarks serve as a reminder that Apple, while not necessarily at the forefront of promoting its AI prowess, has been silently integrating AI and machine learning into its products for a good amount of time. With the release of iOS 17, as pointed out by Cook, the company introduced features such as "Personal Voice" and "Live Voicemail", both of which rely heavily on AI. 
Additionally, Apple's wearables, such as the Apple Watch, actively utilize AI to provide life-saving functions, including Fall Detection, Crash Detection, and ECG monitoring. These capabilities have become integral to Apple's ecosystem, even though in classic Apple fashion, the company tends to emphasize the direct consumer benefits of its technologies rather than their AI and machine learning components.
In terms of generative AI, Tim Cook alludes to ongoing efforts within the company. However, Apple remains characteristically tight-lipped regarding the specifics of its projects, adhering to its policy of not revealing details until they are ready for public announcement. Cook mentions that Apple is investing substantially into these technologies, but the company is determined to do so 'responsibly'.