APTIM Receives Green Cross for Safety Innovation Award – Waste Advantage Magazine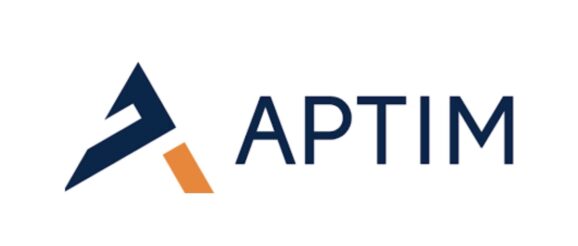 APTIM is the winner of the 2023 National Safety Council (NSC) Green Cross for Safety Innovation Award following the development of a digital safety platform and tool to support remote field sites. The environmental and resilient infrastructure solutions firm received the award, which annually recognizes a new or novel approach that successfully addresses a long-held safety challenge, at the Green Cross Celebration in New Orleans on Oct. 23.
"We set out to solve an internal problem: how to keep our co-workers connected, safe, and equipped with all necessary documentation," said APTIM Project Manager Amanda Welch, who accepted the award on behalf of APTIM. "For more than two years, APTIM teammates—including engineers, field personnel, and information technology personnel—committed thousands of hours to develop, test, tweak, and finalize these tools. We are proud that this collaboration resulted in products that meet our teammates' current needs and are designed with the flexibility to meet their future needs, too."
APTIM is responsible for the repair and maintenance of more than 90,000 fuel infrastructure assets for the U.S. Department of Defense in dozens of remote locations throughout the U.S., including isolated Pacific Islands and U.S. military facilities in Japan and Korea. To address the limitation on safety planning and communication between field crews and home-based engineers and managers many time zones away, APTIM combined best-in-class tools and safety processes.
Integrating a suite of digital construction management and 3D graphic tools, the APTIM Maintenance Platform, along with the APTIM Incident Management tool, provides an electronic means of group communication, real-time engagement, and seamless field interaction with safety and engineering support teams. With real-time 3D images of field locations, reporting of activity hazard analyses, safety communications, information on work tasks, schedules, documentation, and more, the tool ensures that the entire field team has the information and resources they need to complete their work safely every day.
"National Safety Council award winners don't just aim to check off a box for safety. These leaders understand that they must prioritize safety at every level of decision making," said NSC President and CEO Lorraine Martin. "We are proud to honor each of our nominees and our incredible winners, all of whom are committed to working alongside NSC to save lives, from the workplace to anyplace."
The Green Cross for Safety Awards recognize a variety of outstanding projects and organizations working to support our mission to save lives and prevent injuries, from the workplace to anyplace. Semifinalists and finalists are recognized in the Advocate, Excellence, and Innovation categories. Potential nominees are corporations, organizations, coalitions, collaborations, researchers, and individuals.
For more information, visit APTIM.com.