At CES2020 IQbuds² MAX Takes its Place as the Leader in Hearables Innovation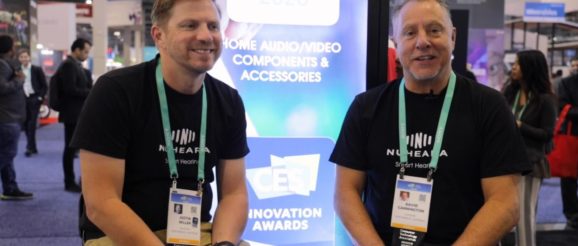 Following four days of non-stop activity at the jam-packed Nuheara booth at CES2020, IQbuds MAX has taken its place as the leader in hearables innovation. From technology enthusiasts to government officials to basketball superstars, an impressive range of visitors were among the thousands to learn about the world's most advanced hearing bud.
The show kicked off on Sunday night with CES Unveiled, where Nuheara came away with not one, not two, but three innovation awards for the categories of wearables, health and wellness, and home audio/video components & accessories. Over the next several days, IQbuds MAX received extensive press coverage of its debut. Below is a small sampling:
Cool Hunting
Diverse Technologies for Personal Development at CES 2020
"Nuheara's impressive new IQbuds MAX match Apple's AirPods in sound quality, but they also provide active noise cancellation, noise localization, and directional focus."
Engadget
Nuheara's latest hearing assistance earbuds are both cheaper and more powerful
"If it wasn't already apparent that assistive hearing tech is thriving, it is now."
The Verge
At CES 2020, the AirPods Pro competitors arrived in droves
"Nuheara's secret sauce with its IQbuds Max is its EarID technology, which is able to analyze your hearing and tailor its sound appropriately"
Perhaps the biggest (literally) visitor to the booth during the week was NBA Hall of Famer and technology investor Shaquille O'Neal.
Pre-sale activity has been strong with the first production run of IQbuds MAX  that will commence shipping in March. Take advantage of our limited-time 20% offer and pre-order the world's most advanced hearable now.
The post At CES2020 IQbuds² MAX Takes its Place as the Leader in Hearables Innovation appeared first on Nuheara.