Avoiding the pitfalls of Theranos: how continuous innovation, transparency, and relevancy can help you find success | Antonio & Paris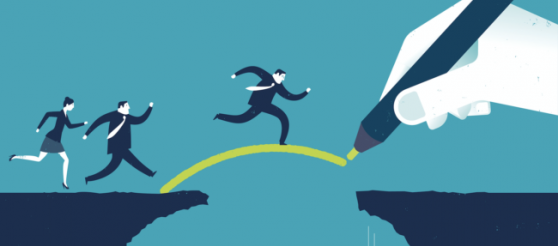 Key Takeaways (10-minute read): 
Earlier this year, Amanda Seyfried took home the Golden Globe for her performance as Elizabeth Holmes in Hulu's "The Dropout". Holmes most notably founded Theranos, gracing the presence of prolific covers as she claimed that her technology only needed a single drop of blood to detect the potential for hundreds of illnesses in an individual. It was set to change the landscape of healthcare, making it accessible to those within the shopping range of Safeway or Walgreens.  Despite the millions of dollars invested and the endorsements from industry titans, the technology couldn't get off the ground. Of course it was all too good to be true. Theranos crumbled in 2015. Holmes and her business partner stood trial. And people were left wondering how they can take ownership of their healthcare while trusting large tech companies. Holmes made some bold promises, but couldn't deliver. How did the failures of Theranos shape the landscape of not only at-home testing, but the entire healthcare sector? 
First, you need to consider the strategy Theranos had and where it went wrong and kind of weird. Then, you need to consider how your product can evolve beyond a single purpose while upholding values that are important to the everyday consumer. 
Theranos was known for its sleek design, modeling several of its simplistic choices after Apple. Holmes admired Apple founder Steve Jobs, to the extent she dressed like him in a black turtleneck for all Theranos public appearances They say imitation is a form of flattery, but in this case, it was a bit much with how consumed she was with the guy. Tech.co made an excellent point in 2016 that when it comes to healthcare, it shouldn't have been Holmes leading every public appearance and being the face of the company. Instead, there should've been a greater focus on medical professionals leading the conversation, not a college dropout with no true understanding of the technology, science, or patient reports.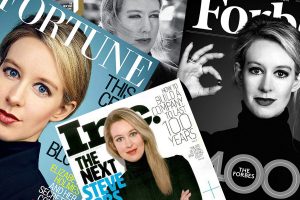 For the product marketing design, she chose to keep the design crisp, relying on a limited use of a color and the prime focal point being a single drop of blood in a vial so small it couldn't have been larger than a fingernail. This aesthetic paired with plain language in a sans serif font drove the point that healthcare could be easy and available. However, as shared by Works Design Group, this clean design ultimately covered the chaos and dysfunction that was taking place behind the scenes. 
Eight years since Theranos was exposed, DNA tests have become more commonplace. Rather than providing a drop of blood, consumers can ship a saliva sample and access their profile and results online. Companies such as 23andMe and AncestryDNA are leading the way to help consumers determine the nutrition and skincare regimens that best fit their composition. Though these companies first set out to help establish a sense of identity by  connecting family members and history, they needed to enhance their products to keep consumers engaged and invested if they wanted to maintain theirs. 
With these at-home kits, consumers are able to identify food sensitivities, potential risk for diabetes and cancer, and fertility and hormone imbalances, among other things. The ease of doing this at home without having to schedule appointments, commute across town, and sit in multiple waiting rooms is enticing to many. At-home kits are convenient and on-demand, giving consumers the ability to manage their health and time – two of the most important aspects in daily life.  
According to the Centers for Disease Control and Prevention, in 2021, 82.3% of people in the U.S. visited with a doctor or other health care professional in the past year. In addition, according to the 2021 report, 88.1% of people in the U.S. identified a usual place to go for medical care. These numbers display a gap, as approximately 6% of those who report having a usual place to go for medical care didn't choose to in that year. Though it's not a one for one, that same survey reported that about 6.3% failed to obtain medical care due to cost. Knowing that cost is a limiting factor, how can people be convinced to take time away from work to schedule an appointment? That's where the at-home kits can help save the day. If they're marketed against the cost of copays and allow for the convenience of not having to use sick time or losing pay from scheduling an appointment, it'll increase the likelihood of people becoming consumers and taking ownership of their schedules and health.
However, as stated in this U.S. News Health article, "If the test comes back and says you're predisposed to certain conditions, we need to conduct follow-up lab tests to confirm. These at-home tests are not designed to definitively provide a diagnosis." With this in mind, the strategy behind these kits needs to be geared toward encouraging consumers to take the next step and use their results. They took the first step – they participated in the testing – but for the second, they need to follow through and seek additional lab tests as appropriate. They chose the at-home kit due to convenience, it was a simple add-to-cart moment online or while picking up groceries. They were banking on the all-clear result or to prove their spouse wrong in a friendly argument about inheriting an uncle's receding hairline. Now, we're asking them to break their routine and do the task they originally didn't want to do. Good luck with that.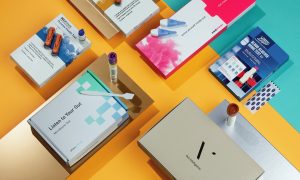 From the business side, there's still the question as to how to retain consumers. Consumers have their family tree, they have a list of potential illnesses and susceptible allergies, but DNA doesn't change – so companies need to find new opportunities and new audiences. It's an uphill battle to get those who are disinterested to participate or to guarantee that data is being used ethically for those who are concerned about sharing private information. Not every company is trying to shell out $7.8 million like BetterHelp, who chose to give patient data to third-party companies. (They might want to rethink their name after this debacle.)  Plus, with Seyfried's recent win and the upcoming film adaption of Bad Blood – the novel written by the journalist who exposed Theranos – it's going to prove difficult for consumers to build trust in at-home healthcare after they are met with award-winning portrayals of faulty technology and a truly unnecessary bass vocal range. This work will require strategic innovation and marketing, all while finding a way to establish trust and assurance with the public.  
In a similar vein, JunoDx, a healthcare company that provides a suite of products targeting female reproductive health with at-home testing options,  hired the team at A&P to launch their brand and dispel the ambiguity and injustice currently found within the healthcare system. Our agency worked to develop their branding and consumer messaging architecture, and was informed by our qualitative research where we heard from women along various points of their pregnancy journey. In those sessions, topics of transparency and ethics were brought up numerous times, making it a priority for this target audience. The amount of misinformation and poor quality for at-home maternal care is high and they responded that these factors were paramount to them selecting a brand they could trust with this intimate life milestone. In order to instill trust in your consumer, everything must give off a vibe of authenticity, honesty, and inclusiveness – not just in your messaging, but in the imagery chosen as well. All the above, driven by a product that truly carries the health benefits that it proclaims, helped catapult JunoDx in the eyes of hopeful mother's to be.
While DNA is stationary, epigenetic results are dependent on environmental and behavioral factors as stated by Thing Testing. Companies can use life's milestones to market their products and provide solutions or alternatives to those who are looking for support. An example of behavioral changes provided by the CDC includes those individuals who are smokers, non-smokers, or former smokers. It will fall on teams to carefully and ethically educate consumers on what epigenetics entails and determine the frequency to encourage at-home testing based on the types of changes. 
Another option to keep consumers engaged is to expand testing to the extended family. Yep. Testing has gone to the dogs. With more millennials and Generation Z gravitating toward pet ownership instead of parenthood, the pet industry and innovation is booming. Advancements in veterinary practices paired with the income of child-free households are even making it possible that dogs and cats are getting better healthcare than humans. Pet owners can use at-home kits, such as Embark, Wisdom, and DNA My Dog, to collect their pet's DNA to check for allergies, breed types, dental disease, metabolic disorders, and even littermates. As it's important for humans to know ancestral health conditions, it's important for vets to have a well-rounded scope of their patient's lineage. Understanding the breed composition and connecting with related owners paints a clearer picture for medication and treatment plans, helping to provide care to those who can't easily communicate their pain or concerns.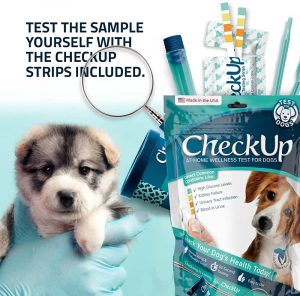 On the side of connecting littermates, an Instagram account UpperWestSimon shared on January 20 how through Embark testing, Simon the rescue dog had a 46% match with another dog in the Embark database. Through further research and communication, Simon's owner was able to identify that the Embark match was actually Simon's mother. This organic marketing of storytelling and connection is compelling as it helps to place missing puzzle pieces for rescue dogs and the owners who have brought them into their lives. With Maury off the air, what better way is there to find out who the father (or mother in this case) is other than at-home DNA testing? 
With the number of homes with at least one dog increasing to 45% in 2020 from 38% in 2016 and the number of homes with at least one cat increasing to 29% in 2022 from 25% in 2016 per the American Veterinary Medicine Association, now is the time for companies to look at developing products to support pets. These at-home tests will put more power into the consumers' hands, giving them a better understanding of their pet's genetic identity and use this information to complete at-home research and home remedies. 
Continuous innovation and discovery are required for these businesses to stay on the forefront of consumers' minds. For those who are committed to disrupting the boundaries of scientific accessibility, they'll have to be willing to be transparent in their data storage and collection practices, provide real-world testimonials of consumers who made the effort to schedule doctor consultations with their results, and expand their education of what is tested and the frequency necessary to retest given epigenetic developments. 
If your brand is struggling to navigate the intricacies of transparent and accessible communication, get in touch with our brand strategists at A&P. By defining the consumer journey and their pain points, we can grow your customer base and expand revenue streams through creative brand solutions and innovative thinking.
About A&P
A&P is a brand innovation design studio that uses its collective talent to generate ideas that will increase shareholder wealth for their clients. How? By keeping consumers wanting more. A&P delivers brilliant brand experiences in the physical and digital world every moment of every day. Their work includes consumer insight, brand innovation, creative development, mobile and technology solutions for global brands such as AT&T, Mini USA, DIRECTV, Newell Rubbermaid, Tenet Healthcare, and Barco Escape. For more information about A&P, visit them on antonioandparis.com.