B2B Payments Innovation Moves From Paper Checks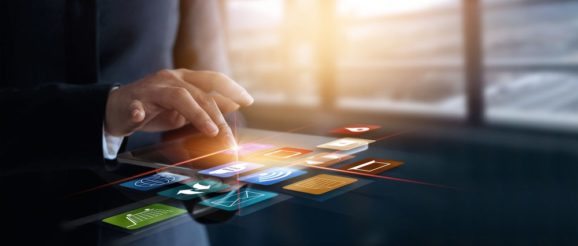 Paper checks have long been used in the B2B industry, serving as one of the few ubiquitous payment methods in an otherwise highly fragmented market. Now, many businesses are looking to change that.
Checks are still common, but given the choice, many companies would prefer to pay in a different way. As much as 35.4 percent of businesses said they plan to decrease their use of paper checks in the future, with more than 40 percent saying they are too slow and require too much manual paper work. But what do they plan to use instead?
Perhaps unsurprisingly, a large portion of companies expect their B2B payments to go digital. For instance, 37 percent said they will use more ePayables in the future, while 21 percent said they will make more use of digital wallets. What's more, this growing interest in the use of digital payments presents an opportunity for ambitious payment providers and small- to medium-sized businesses (SMBs) to make their mark on the growing field of digital B2B payments. They just need to know what businesses really want from their payment options and what emerging payment innovations can offer.
Enter the B2B Payments Tipping Point Playbook, a PYMNTS and Mastercard collaboration, which investigates how businesses in a wide variety of industries — from financial institutions (FIs) to government agencies — are planning to invest in B2B payments innovation going forward. According to our latest survey data, many businesses see several benefits to adopting recent B2B payment innovations, including the reduction of costs, room for error and risk of fraud.
Additional findings from our research include that:
Thirty-four percent of companies said their use of ePayables will increase in the next three years.
More than 35 percent of companies earning more than $1 billion per year have already adopted accounts payable automation.
Sixty-one percent of businesses said Real-Time Payments would improve their payroll operations.
To find out more about how modern businesses plan to invest in B2B payment innovations, click here to download the report.
YOU MIGHT ALSO LIKE:
NEW DATA: Why Banking Consumers Prefer Convenience Over Security
No one is safe from cybercrime. Yet, even with looming risk of fraud at an all-time high, most consumers care more about convenience than data security: 70.5 percent like authentication methods that are easy to use. The inaugural edition of the Digital Identity Lifestyle Capsule report examines more than 150 data points and explores why speed, convenience and ease of use can make or break consumers' relationship with their bank.
Click here to download the report.
Share
Print
Email