Bank of China Hong Kong expands personal banking services and embraces digital innovation- The Asian Banker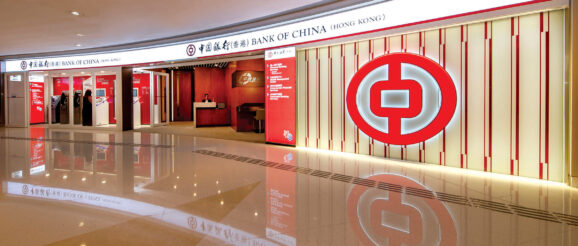 Bank of China Hong Kong reported strong financial results for 2022, driven by a strategic focus on personal banking and wealth management, with Mary Lo, general manager of personal banking and wealth management, looking ahead to the resumption of business in Mainland China and GBA, and expansion into Southeast Asia
Bank of China Hong Kong (BOCHK), reported a solid financial performance for 2022, despite the ongoing challenges posed by the COVID-19 pandemic and the current geopolitical climate. The bank's focus on personal banking and wealth management has proven successful. Mary Lo, general manager of personal banking and wealth management at BOCHK, attributed this to the bank's diversified business portfolio and risk management capabilities. She also provided insights into the bank's achievements and future plans.
Review of 2022 performance, achievements and market share
One of BOCHK's key achievements in 2022 was the successful launch of Relationship Manager (RM) Chat, a digital platform where relationship managers can communicate with customers. The platform has been instrumental in driving customer engagement and satisfaction rating, as well as improving the efficiency of operations. According to Lo, the bank has seen a 20% increase in customer satisfaction since the launch of RM Chat.
Another notable achievement was the defence of its market share in the highly competitive mortgage and deposits sector. Despite fierce competition from other banks, the bank managed to maintain its market share by offering attractive interest rates and providing a seamless digital experience for customers.
Lo said: "We have launched a lot of deposit campaigns, for example, the fixed deposit promotion, where customers can enjoy preferential rates. We also have a few mortgage campaigns. This has helped us maintain our market share."
Lo acknowledged that the pandemic has caused some uncertainty in the market, but she is confident that the bank has the resilience and expertise to weather any storm.
The bank has maintained its position as a leader in the mortgage and deposits market with a strong focus on providing innovative and customer-centric solutions. Lo acknowledged the challenges posed by the current low interest rate environment, but remained optimistic about the bank's prospects, stating: "We have to focus on the customers, we have to keep our products up-to-date, we have to keep improving our services."
Resumption of Mainland China and GBA business, and expansion into Southeast Asia
BOCHK has a strong presence in Mainland China and the Greater Bay Area (GBA) and has been actively expanding its business in these regions. The bank's focus on personal banking and wealth management has enabled it to capture opportunities arising from the resumption of business activities in Mainland China and the fast-paced development in Southeast Asia.
Lo noted that the bank has a niche market in each of the Southeast Asian countries, with a focus on the Chinese community and local residents. BOCHK has launched a number of new services in these countries, including payroll and remittance services in Renminbi, that allow customers to remit money to China. The bank has launched wealth management initiatives in Malaysia, Thailand, Indonesia and Cambodia.
The bank's wealth management initiatives and services have seen rapid growth, particularly in 2022. It plans to continue its digitalisation strategy in these Southeast Asian markets, with enhanced services for customers, including tailored services for locals in Southeast Asia.
The bank's focus on digitalisation is driving growth in these regions, with mobile banking services launched in every country, and ongoing enhancements. Lo highlighted the bank's tailored services for local residents in Indonesia who are interested in studying abroad in China. Services include helping customers to understand how to remit money overseas and how to use WeChat Pay and AliPay in China.
While the bank's personal banking services in Southeast Asian countries are not yet a significant portion of its business, Lo noted that there was very rapid growth in 2022 and expects this to leapfrog in the next few years.
Focus on digital innovation and talent development
While BOCHK has a long history in Hong Kong and the region, it is not resting on its laurels. The bank has been aggressively pursuing digital innovation and talent development in order to remain competitive and meet the changing needs of its customers.
According to Lo, the bank has been focused on digitalisation for some time now, and COVID-19 has only accelerated this trend. She explained: "The difference is—customers are changing behaviour faster than we expect, and this is also a motivation for us to keep things going and investing in new initiatives."
The bank has placed an emphasis on environmental, social and governance (ESG) initiatives, including the launch of green loans, green bonds and green mortgages. The bank has developed investment policies and products focused on ESG.
To further promote sustainability, the bank plans to launch a carbon converter in the coming months. Lo added: "Everybody would know how much you have consumed, what you can save more of, and do more to save the world, save the Earth—I think this is the direction that we will continue developing."
In addition to ESG, the bank is exploring new technologies to improve its risk control and fraud prevention capabilities. Lo said: "We can do more on data analytics and data mining to understand customer behaviour and their digital footprints."
The bank has been using application programming interfaces (API) for several years now, partnering with financial suppliers and property agents to offer customers added convenience and access to services. For example, the bank provides property valuation for customers looking to purchase a home, and offers the ability to open accounts and trade stocks through its partner stock analysts.
Lo said: "We have a lot of these process synergies with API, and going for more."
Future challenges and opportunities for growth
Finally, the bank has been focused on talent development, recognising the need to attract and retain young talent in a highly competitive job market. Lo explained: "Even if you were a graduate before the pandemic, you may not have so many choices now. Banking provides a more secure environment for you.
"Now, with tourism opening up, there are more choices that also attract young talent, the graduates. It is not a competition amongst the financial service sector, but all sectors. Hunting for talent is definitely a challenge for everyone."
To address this challenge, the bank has been recruiting talent not only from Hong Kong but also from the GBA. It has also been offering opportunities for staff to work here, or even abroad in Southeast Asian countries, in order to expand their exposure and foster a sense of belonging.
BOCHK is positioning itself for continued success in an increasingly complex and competitive market. Through a focus on innovation, sustainability, and talent development, the bank is poised to meet the evolving needs of its customers and drive growth in the years to come.