Be the future – support available for women to lead in STEM innovation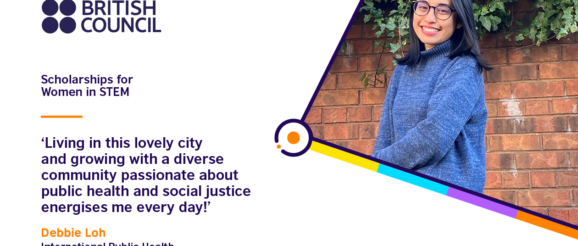 Are you looking for the qualification that could make the difference in your science, technology, engineering, or maths (STEM) career?  The British Council is offering a prestigious scholarship for female STEM graduates to undertake a Master's degree or Early Academic Fellowship in the UK. 
The British Council Scholarships for Women in STEM could be your route to a world-class  qualification, helping you to succeed in your chosen STEM career, leading you to a position of influence and the giving you the opportunity to shape our world. Offering an amazing package of benefits, including financial support and support for mothers, these scholarships hope to tackle some of the barriers standing in the way of women pursuing careers in STEM.
In conjunction with the scholarship launch and to celebrate the International Women's Day 2023, the British Council in Malaysia in collaboration with the Science Media Centre (SMC) and Petri Dish is hosting the WOMEN IN STEM FORUM 2023: Embracing Equity for Gender Equality; details as follows:
Date: Saturday 18 March 2023
Time: 3 p.m. – 5 p.m.
Venue: Double Tree by Hilton KL
Model: Hybrid and live-streamed
Registration link: https://forms.office.com/e/bVEg3sg9Tm
 This session features women who are role models in STEM including iconic personalities and former recipients of the British Council Women in STEM scholarship, to share their unique journey in pursuing STEM education and careers which has enabled them to overcome barriers, advance their professional ambitions and contribute to a world where gender equality is celebrated.  Also joining the session are British Council's university partners for this year's Women in STEM Scholarships, who will be sharing details about the specific courses and entry requirements for potential applicants from Malaysia.