Beyond Boundaries: Exploring the Impact of Co-Innovation on Business Success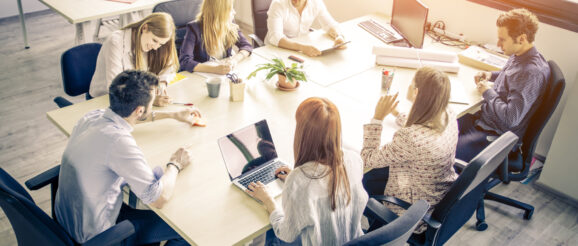 Co-innovation is crucial to ensure future success by collaborating with tech companies to harness the power of cutting-edge technologies.
Technology has evolved quickly through digital transformations, which has given rise to co-innovation as a partnership model to promote change among vendors, channel partners, and customers. Collaboration and co-innovation are essential to creating innovative solutions that address societal and commercial challenges that are becoming increasingly complex.
Executives should start looking for suitable partners to collaborate with them on workable ideas for the future if they want to lead their companies securely and sustainably or work together to solve current issues.
Co-innovation quickly evolves into a corporate buzzword and gospel, much like innovation did before. Co-innovation has been hailed as crucial to future success, especially for businesses outside the digital sphere, by collaborating with tech companies to harness the power of cutting-edge technologies like artificial intelligence and big data.
Businesses must avoid falling prey to shiny, new capabilities that sound great on paper but can't be implemented or scaled in practice. Decision-makers need to keep a few key co-innovation principles in mind before embracing this growing corporate culture trend.                                                                                  
How co-innovation collaborations operate
Co-innovation calls for and allows for more flexibility than traditional consulting jobs, which have predetermined goals, schedules, and budgets. A project may have a few overarching objectives, like enhancing customer service or developing a new product line.
To achieve these goals, the customer, partner, and vendor must carefully examine current business processes, spot areas needing modernization, produce new results, and set up metrics to gauge how well the changes work.
As a result, a project's scope is much less clear at the outset compared to the past. Customers frequently lack a detailed plan for getting from where they are to where they want to be when a transformation project begins.
Co-innovation uses the expertise of partners to assist in paving the way
MSPs employ strong innovation teams that regularly communicate with clients and deliver to the implementation of their programs. MSPs gather updated skills on enhancing workflows and lowering client costs through these engagements, especially regarding specific industry requirements.
Partners must modify their business procedures and provide a just-in-time consulting model to promote co-innovation. Instead of starting a project from scratch with clearly defined milestones, partners in this model launch technical resources as the client needs.
Partners must undergo significant change to support on-demand consulting. They need to find a way to predict how long and how much customer engagement will cost. Partners must set up their businesses using a usage-based, cloud-like collaboration model. They must create new project management tools and implement new business and financial procedures to support this strategy.
The Advantages of Cooperation
A few challenges facing businesses today include the speed of digital transformation, the demands placed on global supply chains and their resilience, and climate change. If business executives want to lead their organizations into the future safely and sustainably, they also need to deal with the growing pressure to innovate.
All businesses struggle to develop appropriate, innovative, and sustainable solutions to each problem. Additionally, due to the complexity of technology and the abundance of options, it is difficult for individual businesses to acquire the expertise needed. And experts believe that things will only get worse from here.
It makes sense to work together to overcome these obstacles rather than go alone because cooperation encourages the proverbial "thinking outside the box" that leads to original solutions. The various perspectives of the different collaboration partners have synergistic effects that, in the end, are beneficial to everyone. People can break free from fixed trains of thought, and innovation results, particularly when those involved are from different industries or bring expertise from complementary fields to the table.
Not just the people who started the collaboration process profit from this, others involved in the process also gain because they have the chance to test their technological solutions, concepts, or experiences in a concrete example and gain useful knowledge, even though they frequently end up with a tangible solution to their current problem.
But what about rivalry? One question frequently arises in collaboration discussions: Will working together put one at a competitive disadvantage? Here, it's crucial to consider the big picture. Of course, innovations produced by collaboration may benefit others, even those in the same industry. But in the end, the advantages of co-innovation outweigh any potential drawbacks. What matters is making sure that future success is assured.
Technology isn't the only aspect of innovation
Process innovation must go hand in hand with technological innovation. Co-innovation frequently fails when IT teams try to solve a problem using only technology without considering how processes must change. Flashy new digital capabilities are alluring, but these new capabilities will fail if existing behaviors or systems can't support them.
Never underestimate the importance of change management
Co-innovation projects require sponsorship from the highest levels of management because ground-breaking solutions will challenge the status quo, and their operationalization will likely impact multiple departments or systems.
Due to the wide-ranging effects of these solutions, the cross-functional teams should manage a co-innovation process that transcends silos. Teams will develop a better solution, and having widespread support and input during the development phase will help streamline the organization's adoption process.
Along with ensuring the partner is a good fit for the mission, values, and area of expertise, both parties must prepare to put money on the line. In other words, both parties should contribute resources without charge so everyone has a vested interest in its success. Successful solutions will increase sales and profits for a business or more funding for their partner. As a result, having the appropriate incentive structure will promote the transparency and trust necessary for a successful partnership.
These guidelines are not strict rules but rather a framework for approaching co-innovation. When used effectively, it can be a powerful growth lever that produces exponential gains by tackling the company's most difficult issues. The ability to acknowledge limitations and accept a true partner to assist the organization in overcoming the biggest obstacles is another aspect of humility that ensures co-innovation success.
Check Out The New Enterprisetalk Podcast. For more such updates follow us on Google News Enterprisetalk News.
The post Beyond Boundaries: Exploring the Impact of Co-Innovation on Business Success appeared first on EnterpriseTalk.