Bhutan's harmonious leap into tech era: balancing progress, innovation and tradition – The Bhutanese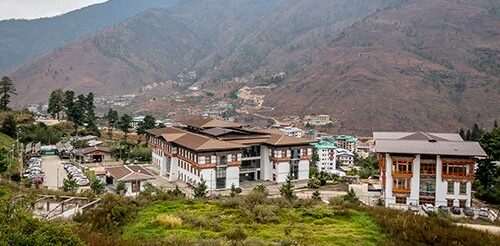 In a remarkable journey toward modernization while cherishing the cultural heritage, Bhutan has emerged as a beacon of sustainable innovation and technological integration. Steered by the principles of Gross National Happiness (GNH), Bhutan is deftly navigating the digital landscape, aligning technological strides with a profound reverence for tradition and ecological preservation.
The foundation for Bhutan's technological evolution was solidified with the establishment of GovTech in December 2022. The comprehensive government initiative is spearheading a unified approach to tech adoption across sectors. By crafting essential digital building blocks — encompassing National Digital Identity, digital signature, digital service standards, digital payments, data analytics, cybersecurity, and a national data center — GovTech aims to expedite the nation's digital transformation, ensuring efficiency and cost-effectiveness across governmental agencies.
According to an official from Govtech, "Bhutan has been actively adopting technological advancements to align its dedication to GNH with contemporary progress. We acknowledge the capacity of technology to improve diverse facets of nation's welfare and economic growth, all while protecting its cultural inheritance and ecological sustainability."
Renewable energy has also taken center stage, as Bhutan recognizes its pivotal role in mitigating environmental harm. Fueled by hydro, solar, and wind power, Bhutan seeks to minimize ecological damage, reducing the footprint of conventional thermal energy. Technological innovations, including climate-resilient power plants, streamlined transmission systems, and cutting-edge green energy solutions, like hydrogen and pumped storage, have emerged as key strategies for forging a sustainable future.
"The construction of hydropower and transmission lines is known to cause significant harm to the environment. Renewable sources, such as hydro, solar, and wind power, are considered clean and environmentally-friendly, while thermal power can be damaging to the climate. By utilizing renewable energy, we can reduce these environmental threats," shared the official.
As Artificial Intelligence (AI) and Machine Learning (ML) reshape global paradigms, Bhutan is embracing such tools to elevate service delivery. By harnessing AI and ML to extract insights from burgeoning datasets, Bhutan envisions a smarter, more responsive governance. This endeavor not only streamlines processes, but also envisions improving citizens' quality of life through automated services and informed decision-making.
With regards to AI and ML, Dr Tshering Cigay Dorji, an engineer and the former CEO of Tech Park, shares that Bhutan should be early adopters of these technologies so as to have the early mover advantage. "We can use AI for many solutions. Dzongkha machine translation, which the College of Science and Technology released recently, is one example of that. It can be used in education, conservation, and healthcare. AI has the capacity to impact humanity in ways that we could ever imagine."
Bhutan is also pioneering the use of Blockchain technology in government records and supply chains, the nation fosters trust and authenticity, particularly in high-value exports like organic products. The National Digital Identity, hinged on Blockchain's self-sovereign identity philosophy, empowers individuals with control over their data while ensuring secure verification. It underscores Bhutan's commitment to transparency and accountability.
"Blockchain's decentralized and transparent nature can enhance government transparency and accountability. It can ensure secure and tamper proof records. Blockchain can track the origin and journey of products, ensuring authenticity and transparency in supply chains. This could be particularly valuable for Bhutan's high-value exports like organic products."
While Bhutan's startup landscape flourishes, challenges persist. A small domestic market and limited access to cutting-edge talent hinder scalability. The government's evolving approach to the private sector and nurturing startups is a work in progress, requiring a shift from regulatory rigor to collaborative support. Bhutan's startups dream of going global, a transformation that centers on open-mindedness and alignment with global innovation trends.
As innovation takes the frontier, the likelihood of Bhutanese entrepreneurship ecosystem to change into tech and innovative startups is small, and according to Dr Cigay, "If the tech innovation ecosystem in Bhutan becomes part of the regional and global tech innovation ecosystem, we may have a hope of getting some successful startup from Bhutan going global. For the Bhutanese businesses or startups to scale up, going global is the only way."