Biodata Reports Strong Appetite for Innovation in Life Sciences Sector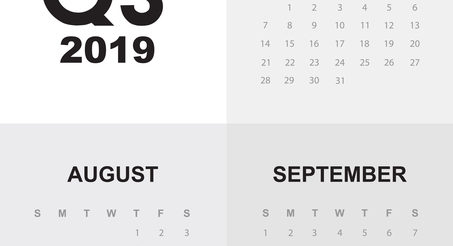 BioData announces 60% Year to Date Annual Recurring Revenue (ARR) growth following record third-quarter results
December 2nd, 2019, Cambridge, MA: CEO at BioData, Steve Yemm, announces a record-breaking third quarter for the software business following a YTD 60% annual recurring revenue (ARR) growth throughout 2019. The company's Labguru Electronic Lab Notebook (ELN) is giving labs across the world a major technology boost to drive collaboration and productivity on a global scale.
Steve has outlined plans for continued double-digit growth throughout 2020, with an exciting technology roadmap and significant interest from SMEs in biopharma and related science verticals.
"With the global market for pharmaceuticals reaching $1.2 trillion in 2018, [i] comments Steve, "It is critical that the industry adopts world-class technology to deliver the digital automation and data analysis critical to succeed in Industry 4.0″.
"The SME bracket accounts for a substantial 80% plus of businesses in the life sciences sector[ii] and its appetite for innovation, fuelled by the need to keep pace with exciting new developments in scientific research is driving rapid growth."
"Improving laboratory workflows, delivering regulatory compliance and standardising data protocols to facilitate global collaboration are all made possible through our flagship product Labguru. We are delighted to continue to register such positive growth results and celebrate a record-breaking quarter."
"Looking to the future, the time-saving potential of this new level of lab automation to support the scientific community across the globe is going to be a vital step in supporting new research. We are planning further developments in the Labguru product through 2020 to position us as the industry-leading laboratory informatics solution."
For more information visit
About BioData
BioData delivers SaaS solutions for institutions and companies in life sciences. BioData´s flagship product Labguru is a secure, web-based Electronic Lab Notebook (ELN) which records and manages laboratory data and inventory, helping labs to run more efficiently. With Labguru, scientists can design experiments and workflows, capture structured and unstructured data, manage projects, and share their work. Customisable experiment templates, integration of protocols, SOPs, and other cutting-edge features help to increase data quality, streamline workflows and reduce costs. BioData is part of the Digital Science portfolio of companies all working together to help researchers make a difference.
For further press information please contact:
The Scott Partnership, Scott Girling-Heathcote
Phone: + 44 1477 539539
[email protected]
Labguru Introduces Unprecedented Level of Integration to Boost Data Integrity
[1] Global Use of Medicines report from the IQVIA Institute for Human Data Science
[1] https://www.gov.uk/government/news/uk-life-sciences-sector-brings-record-growth-as-new-life-sciences-council-meets-for-first-time
The post Biodata Reports Strong Appetite for Innovation in Life Sciences Sector appeared first on Labguru.