BITS Pilani Launches State-of-the-Art Innovation Hub for AI, ML, IoT Ventures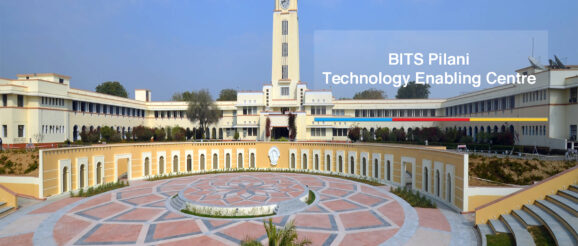 In a bid to fuel creativity and entrepreneurial spirit among engineers and scientists, BITS Pilani unveiled recently the 'Rakesh Kapoor Innovation Centre.' This state-of-the-art facility is equipped with 40,000 square feet of infrastructure and aims to be a breeding ground for innovation.
The core of this mission is the Pilani Innovation and Entrepreneurship Development Society (PIEDS) and it was established with a grant from the Department of Science and Technology (DST). It will play an important role as a business incubator, dedicated to strengthening and assisting aspiring entrepreneurs in their ambitious pursuits.
What set this innovation hub apart is its specialized labs which are dedicated to cutting-edge technologies. These include labs for Internet-of-Things (IoT), Artificial Intelligence (AI), Machine Learning (ML) and Fin-Tech. Moreover, the center will provide space for administrative offices that would house professionals and faculty members dedicated to incubation activities.
Inauguration of this center took place on October 8 and was presided over by Rakesh Kapoor, the former global CEO of Reckitt Plc. Prof V Ramgopal Rao, Vice Chancellor of BITS Pilani, and Prof Sudhirkumar Barai, Director of Pilani Campus, graced the event with their presence.
Rakesh Kapoor, an alumnus of BITS Pilani from the class of 1980, made a generous donation of $1.2 million to make this innovation hub a reality. Speaking about the initiative, he emphasized the role of innovation in driving economic and societal progress. He expressed confidence that this world-class center would empower young engineers and scientists to create groundbreaking products, solutions and services that would benefit society and the planet as a whole.
Prof V Ramgopal Rao highlighted the importance of the center, stating that it marked a new era in entrepreneurship and innovation at BITS. He noted that this facility embodied the university's commitment to strengthening collaboration, curiosity and innovation. He further explained that BITS aimed to shift the focus of Ph.D. programs from producing university professors to nurturing innovation.