Blackbaud Launches Refreshed Partner Program to Drive Innovation and Customer Impact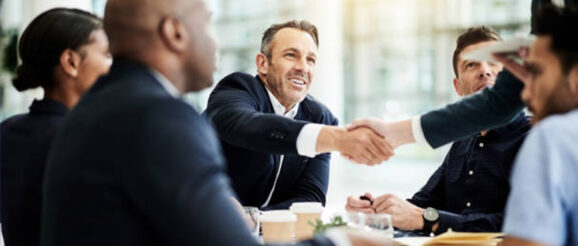 Revamped Program Simplifies Partner Onboarding and Offers New Resources to Grow the Blackbaud Partner Network
Blackbaud, the leading provider of software for powering social impact, today announced its refreshed Blackbaud Partner Network, which will deliver shared value for partners, customers and the company. Updates to the partner network will enable more partners to begin integrating their solutions with Blackbaud, with less time and effort required.
"We're investing in the success of our valued partners, who are unleashing potential for our customers and helping to create sustainable growth for Blackbaud," said Mike Gianoni, president and CEO, Blackbaud. "Our commitment to building and enabling our partner network has never been stronger, and as we increase the breadth of partners we work with, our customers will be able to attain even more value from their Blackbaud solutions with unique extensions that fit their needs."
Blackbaud Partner Network Updates
New features of the refreshed program include:
Automated onboarding that provides a streamlined and simplified way for partners to join
An online partner community that provides access to valuable resources, news and announcements from Blackbaud and engagement with other partners
A new learning management system (LMS) coming soon that is designed specifically for partners and includes a large library of on-demand training
These updates will enable Blackbaud to reduce barriers to entry and democratize access to its partner network, with no cost to partners. With these updates, the program has seen notable growth, with Blackbaud adding more than 40 partners in just the last quarter.
Customer Impact
With hundreds of active partners in the network, thousands of Blackbaud customers are leveraging third-party solutions through the Blackbaud Marketplace to easily and quickly extend their software.
Building on this momentum, Blackbaud has recently expanded partnerships with:
PaperSave by PairSoft: Natively integrated accounts payable (AP) automation with Blackbaud Financial Edge NXT® and fundraising management with Blackbaud Raiser's Edge NXT® solutions complemented by full document storage and data analytics. PaperSave has streamlined workflows and eliminated manual processes for thousands of organizations as a Blackbaud partner for more than 20 years.
Reporting Xpress: A cloud-based, automated custom reporting and report distribution system. Reporting Xpress automates the process of generating, distributing and securing innovative reports, allowing organizations to reclaim the time spent on those tedious tasks and allocate it to more strategic efforts. The automated reports are the end product of automated ETL processes and can be designed to be easily readable by people or created in formats that facilitate data transfer between systems.
Rosterfy: A scalable and highly configurable volunteer management software platform that empowers organizations to provide a world class volunteer experience. Rosterfy's task automations, intuitive communication tools, built-in online training and onboarding features help recruit, retain, reward and train volunteers.
"PairSoft's mission is to provide automation solutions that save time, save money, and mitigate risk so that organizations can reinvest in their communities," said Will Lui, Chief Revenue Officer at PairSoft. "Through the partnership with Blackbaud and the tight collaboration between our teams, we are enabling more and more nonprofit organizations with the ability to automate fundraising management, AP automation, and procurement through secure document workflows in their existing Blackbaud setup, freeing up time for them to focus on their mission."
Customers are recognizing even more value with their solutions with these partner integrations, like United Kingdom Mathematics Trust, which paired Rosterfy with Raiser's Edge NXT to optimize engagement with both fundraisers and volunteers.
Driving Innovation
With the rise of ChatGPT and other generative AI tools, Blackbaud partners are developing cutting-edge integrations that allow nonprofit customers to improve fundraising effectiveness and maximize their software solutions. For example, AI fundraising software company, Dataro, which integrates with Raiser's Edge NXT and Blackbaud CRM

, has recently launched AI Assist, a generative AI writing tool specifically for nonprofit fundraising. This innovation is boosting nonprofit productivity and scaling their content efforts with less resources.
"We are experiencing tremendous momentum with our partners and partner program," said Liz Price, senior director, global partners, Blackbaud. "We are committed to continually investing in their success as part of our core go-to-market and growth strategy. The refreshed partner program recognizes the strong shared value that customers realize from our integrated offerings. We will continue to evolve our partner program to ensure we are fully aligned with the needs of our partners and our customers, and to expand what is possible."
Write in to 

[email protected]

 to learn more about our exclusive editorial packages and programs.
The post Blackbaud Launches Refreshed Partner Program to Drive Innovation and Customer Impact appeared first on SalesTech Star.